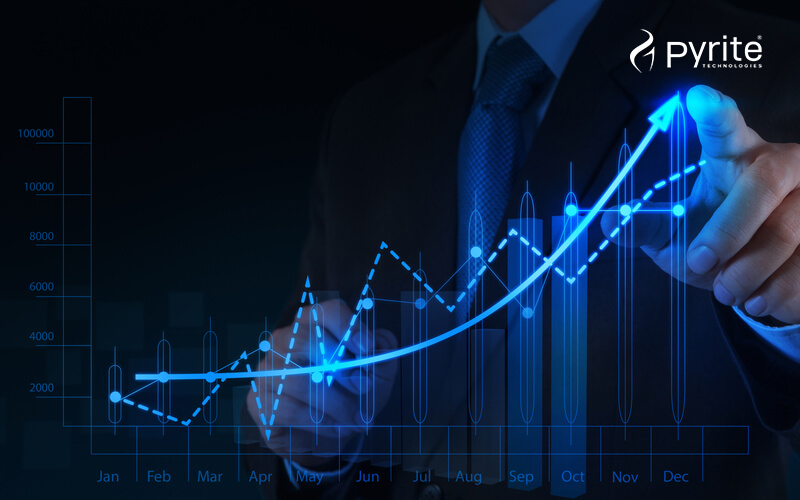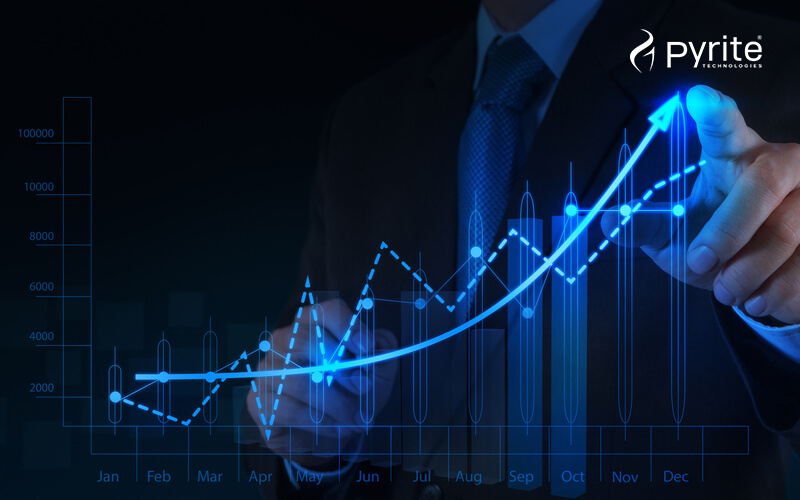 Performance marketing as an ingenious branding strategy has been creating quite a buzz recently. Advertisers embrace the new thought to keep their brands afloat in an increasingly brand-saturated market.
Today, marketers are faced with an ever-evolving challenge – the challenge of keeping up with frequent changes in the market. Customer dominance is one such instance that impacts product lines and services and accompanying plans to merchandise them at a profit. A shift in consumer behavior from ownership to use has been observed, with personalized services taking a central stage in the former's purchase decision. Further, an alteration in demographics and people's tastes implies there is no such thing as stability of customers. In fact, defining a marketing plan aimed at an 'average customer' is a gross error. And conventional marketing strategies no longer appeal to the emotional fallacy of conscious buyers.
However, the reality is not as bleak as the words might sound. Courtesy of data transparency, omnichannel marketing, and the power of the Internet, brands today are better positioned to optimize campaigns, so they perform better and hit the right target. Hence, the term 'performance marketing' is gaining traction as the only bet for businesses.
What is Performance Marketing?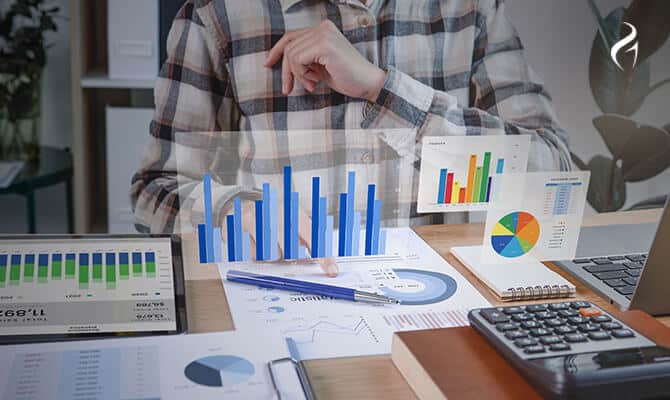 As stated earlier, the market is spoiled for choice, and for brands to stand out has become a question of survival for the fittest. That's why brand awareness is so important. And there are multiple ways to execute it, either through social media campaigns, native advertising, content marketing, and others. The meaning of performance marketing emerges from the fact that most online campaigns, including those mentioned, are easily measurable, and advertisers pay only when their business objectives are met.
Performance marketing falls under the online marketing umbrella and is mainly implemented to acquire and retain customers for longer. The tactics are directed towards triggering user reactions/transactions. It is collaborative, fast-paced, and offers a vast scope for constant optimization, with outcomes being 100% measurable.
A unique example would be performance ads appearing on the Google search engine results page above the organic results. These ads are tailored with frequently searched keywords and appear like regular organic search results, but with one exception. They are labeled as ads.
How is Performance Marketing Different?
The conventional methods usually charge an upfront fee for ad space, regardless of outcomes. Already, digital ad spending increased by 15.6% in 2022, from $521.02 billion in 2021. Such an approach can translate into thousands of dollars spent without seeing any positive conversion, revenue, or growth.
On the contrary, performance marketing can prove to be more cost-efficient and result-driven when optimized in the proper manner. Here, payment is processed only after campaign objectives are aptly met as per expectations.
Performance Marketing vs. Affiliate Marketing
Affiliate marketing is a subset of performance marketing, where a company's products or services are promoted online via third-party websites. It drives traffic, clicks, and sales to the merchant's website. Affiliates get paid for every click or download. However, this marketing strategy doesn't guarantee 100% sales.
On the other hand, performance marketing involves numerous tactics to ensure conversions and sales.
Performance Marketing vs. Demand Generation Marketing: Which is Better?
Demand generation, as the name suggests, focuses on building brand awareness and interest among prospects, resulting in high-quality lead cultivation. With the use of highly engaging and thought leadership content, demand generation marketing instills interest among targeted audiences and pushes them to enter the purchased track. However, more comprehensive lead generation tactics are leveraged here to convert those high-intent site traffic into convertible leads.
Like affiliate marketing, demand generation is also a sub-section of performance marketing. But, the latter does more than raise brand awareness. It harnesses other channels to reach potential customers and ensure conversions. Here, the strategy is gradually built on the foundation of robust and reliable brand awareness triggered by demand generation marketing.
Considering their individual roles, it is hard to justify whether the former is better than the latter or otherwise. In fact, any comprehensive marketing strategy should involve a mix of demand generation and performance marketing to derive optimum results.
Performance Marketing vs. Digital Marketing
Digital marketing is a generic term comprising a wide array of strategies, tactics, and channels to promote your brand, connect with targeted users, and drive sales. Performance marketing is an integral part; but usually focuses on short-term goals, unlike digital marketing. Also, its objectives are measurable against various performance marketing KPIs.
Simply put, digital marketing is a continuous journey that promises to achieve key business objectives in the long run. But it also covers specific tactics incorporated to fulfill short-term goals, and that's when performance marketing comes into play.
Why Do Businesses Need Performance Marketing?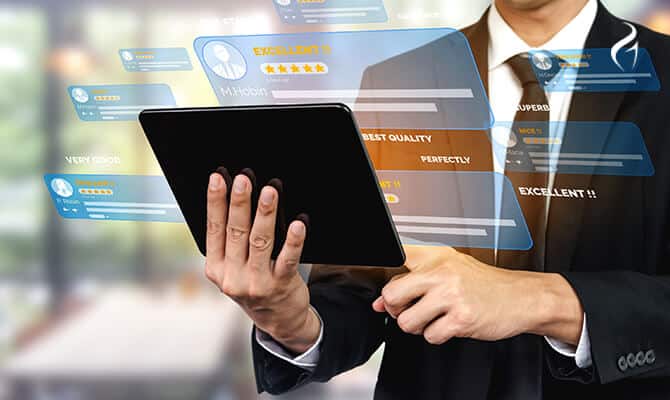 Performance marketing leverages different channels to reach end users, and some of them are high-performing, as per market statistics. For instance, social media platforms like Facebook, Instagram, Twitter, and LinkedIn have billions of daily users; optimizing them for brands' reach would be the best decision. These channels can easily connect a brand with varied customer segments effortlessly. Approximately 73% of marketers agreed that by going social, they witnessed an increased acquisition of new customers in 2021.
On the other hand, content, which is truly the king of digital marketing, can build website authority and attract and retain user attention. Over 60% of digital marketers stated that content marketing strategy effectively churned more sales for their business in 2021. And at least 10% of them said it generates the most significant return on investment.
Performance marketing encompasses the channels mentioned above and many more to achieve business objectives measurably.
Businesses today can no longer steer clear of social media and content if they wish to gain traction in the competitive market. Hence, including performance marketing as a part of the digital strategy would result in higher gains against every dollar spent.
Benefits of Choosing Performance Marketing as a Growth Strategy
Sales, growth, and higher returns are vital for any revenue-oriented business organization. That can be achieved through a well-defined marketing mix of organic and paid strategies. Performance marketing employs the best of both to yield staggering turnovers. Needless to say, a business's growth strategy is woven around performance marketing tactics for apparent reasons.
Brand Awareness: Performance marketing optimizes organic mediums to increase brand awareness and user base effectively.
Data Capture: While mobilizing various platforms to convey a brand message, valuable data of business prospects are readily captured based on the latter's responses.
Audience Diversification: Based on data captured on business prospects, brands can target and engage various audience segments using performance marketing tactics.
Expansion of Brand Reach: When multiple audience segments are targeted and engaged effectively, the brand reach increases with time.
Trackable Performance: Performance marketing tactics are transparent; hence, they are easily measurable. It is easier for businesses to identify and target channels that confer better outputs.
ROI-Driven Approach: Since advertising is more transparent, enterprises can expand their performance marketing strategies beyond branding and aim for higher returns.
Less Risk: As performance marketing harnesses measurable tactics, there are lesser risks of overspending. Having enough room in the budget is an added benefit allowing enterprises to try and test other non-conventional strategies to grow and compete.
How Does Performance Marketing Work?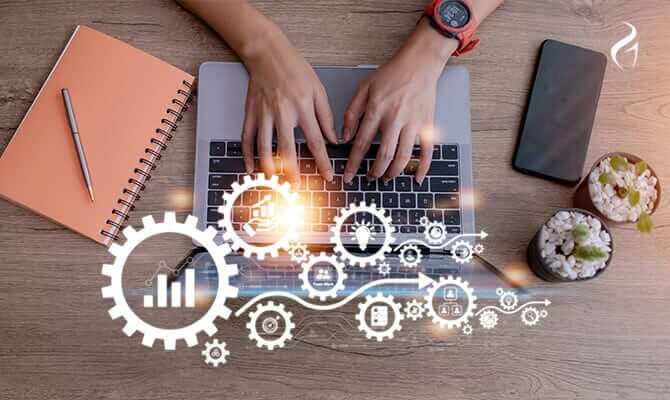 Performance marketing is a thought that becomes a reality when various segments work in unison to drive the desired outcome.
Here is the breakdown of how each group works in correlation to transform the thought into measurable actions.
Retailers or Merchants: Both seek various affiliate channels/partners to achieve their campaign goals and pay only for the results. Influencer recommendations being one, attracting 49% of customers, have the potential to drive sales and acquire new customers. Further, retailers and merchants mobilize their online presence, existing conversion rates, and affiliate partners to boost their marketing efforts, generate more traffic, and expand their brand exposure.
Affiliates or Publishers: Affiliates/publishers are marketing partners that resort to multiple performance-based marketing solutions to enhance business outcomes for retailers/merchants. That can be in the shape of coupon websites, product review sites, blogs, mobile apps, and more. The partners are bound in a mutually-beneficial arrangement focused on building trust and loyalty among users and driving sales for both. Influencer marketing is a fitting example.
Affiliate Networks: These are usually third-party tracking platforms that serve as a one-stop shop for gathering information and tracking leads, user clicks, conversions, and campaign performances. Shared tools such as banners, text links, product feeds, promotions, and payouts are harnessed to issue strategic commission structures, bonuses, and newsletters and handle returns.
Affiliate Managers or Outsourcing: Affiliate managers can be in-house or outsourced for better performance management, stealth team support, and existing network optimization of affiliate partners.
How to Measure Performance Marketing
As mentioned earlier, performance marketing is result-focused and ROI-driven, where every post, every strategy, and every execution can be tracked, monitored, and evaluated against specific KPIs. The measurable factor is the key to successful digital marketing. The more one measures performance, the higher the chances of unlocking granular insights to optimize future campaigns for more significant outcomes.
The pre-defined performance marketing metrics are usually the basic ones that determine the success of any marketing endeavor.
CPM: Also known as Cost Per Mille, CPM measures the cost every advertiser pays for 1000 impressions for a digital ad. However, it doesn't validate the actions of viewers.
CPC: Cost Per Clicks gives a valid price for every ad click. Ad clicks denote higher engagement than ad impressions. CPC shows the overall performance of campaigns.
CPA: Cost Per Acquisition provides the actual campaign performance evaluated against every dollar spent on ads. CPA is regarded as the most tangible metric for measuring how performance marketing campaigns are working for the company.
LTV: This metric measures the expected lifetime value of an individual customer; hence, the name. It estimates the expected spending of acquired customers, tallied against their ongoing activities and interactions with the company and its services. LTV is a popular metric to measure performance marketing initiatives and help marketers to plan accordingly to reach their targeted ROI.
Types of Performance Marketing
Since it belongs to the family of digital marketing, performance-based marketing optimizes the available tactics to boost brand performance on digital media. The following are the common types usually considered by most advertisers: –
YouTube Video Campaigns: Being the second-most popular social media channel hosting 2.6 billion users worldwide, YouTube gets over 30 million visitors daily. There's an ocean of opportunities to monetize in terms of viewers. Video campaigns on YouTube can provide excellent brand traction and expand their reach.
Native Video Clips: Unlike display or banner ads, native ads in the shape of video clips don't appear like ads. These ads are fed dynamically based on each user's previous content views. If optimized effectively, native ads can easily communicate the brand message and intent without spamming them.
Search Campaigns: Search campaigns appear as text ads on Google SERPs when prospects are actively looking for similar products or services online. Search ads are ideal for driving website traffic, attracting high-quality leads, and boosting sales.
Acquisition Campaigns: Yet another proven performance marketing type where campaigns are more focused on promoting the products/services to new audiences. Usually, various high-performing channels are targeted to share sponsored content using organic tactics like SEO, SMO, and offline and online advertisements. An acquisition campaign is generally followed by a retention strategy to re-engage existing buyers.
Conversion Campaigns: This particular performance marketing type allows marketers to easily measure campaign performance based on the total number of leads generated, cost incurred per lead, the rate of conversion, and its progress over time. Such campaigns are directed towards drawing user attention with action-inducing content and creatives.
Top Channels in Performance Marketing
There are numerous channels to optimize when incorporating performance marketing as a critical digital marketing strategy for a brand.
SEM: Search Engine Marketing as a performance marketing channel is essential because most online searches are done using popular search engines like Google and Bing. The intent is more toward getting maximum clicks for native ads and measuring their performances using metrics like CPC. However, organic activities are also carried out alongside paid campaigns to capture more eyeballs. Content marketing and SEO-optimized landing pages are the standard organizational tools to boost brand performance.
Native advertising: It has the natural appearance of a web page or site when promoting sponsored content. Native ads are most popular among eCommerce businesses, where the sponsored content appears live beside other organic content. Users are unable to differentiate between these kinds of content; hence, promoting a brand is easy.
Affiliate channels: Affiliate channels or networks usually comprise a group of associated companies that offer compatible or complementary products for sale. An affiliate network operates as an intermediary between affiliates and merchants. With the help of affiliate performance marketing tactics, both partners can benefit from increased site traffic and quality leads. And affiliates get paid for every click or download from the partner merchant.
Social media: This is the ultimate channel to primarily engage the new customer segment, Generation Z. Social media platforms offer numerous benefits, from engaging a wider audience and driving them to the home site, and getting conversion through paid campaigns. Social media activities are always measurable, regardless of whether they are paid or organic.
Performance Marketing Strategy
Regardless of types and channels, there are specific steps to focus on while planning and implementing a result-driven performance marketing strategy. Here's a complete checklist to follow to obtain maximum tangible results.
Campaign goals: Without specific goals and objectives, there is no metric to measure campaign performance. Setting goals before launch is paramount since many ad platforms require advertisers to establish goals before setting up campaigns.
Digital channels: An equally important step is to shortlist digital media to direct marketing efforts. In performance marketing, spreading activities across a diversified network of digital channels will garner positive results than targeting efforts exclusively on one channel.
Create campaigns: Identifying the target audience, understanding their pain points and desires, and tailoring ads and messaging to address those needs and grab attention are vital parameters to focus on while creating performance marketing campaigns. A good understanding of targeted audience segments helps make the best ad creatives and content that easily resonates with the end users.
Launch campaigns: Before moving ahead with the campaign launch, it is advisable to re-evaluate creatives for technical attributes, such as ad sizes, copy character limits, and acceptable images, as per channel-specific requisites.
Measure performance: Performance campaigns generate data as soon as they are up and running. Hence, constant tracking and monitoring of each ad performance against pre-defined metrics will offer granular insights for further optimization.
Optimize campaigns: With the help of data generated, it is easier to gain visibility into the sources that are performing best and developing higher traffic. By identifying high-performance channels, audiences, and objectives, campaigns can be improved to increase ROAS.
Address pitfalls: There are potential pitfalls and challenges with performance marketing. A few of these are brand safety, compliance-related issues, privacy regulations, placement transparency, and others. One ideal way to remediate such pitfalls is by targeting high-quality advertising networks and platforms that responsibly handle brand safety and data privacy.
Key Factors to Consider in Performance Marketing
There are various parameters to keep in mind while executing performance marketing strategies; however, the following ones are most critical to obtain maximum output.
Customer Segmentation: Performance marketing will not yield the expected results without targeting efforts directed toward specific customer segments.
Bidding: Needless to say, all paid campaigns entail a fixed budget to invest and bid for targeted and highly searched keywords.
Conversions: Performance marketing is ineffective unless the efforts are measured against key indicators like conversions. Hence, all efforts are directed to boosting conversion rates of campaigns.
Benefits of Working with a Performance Marketing Agency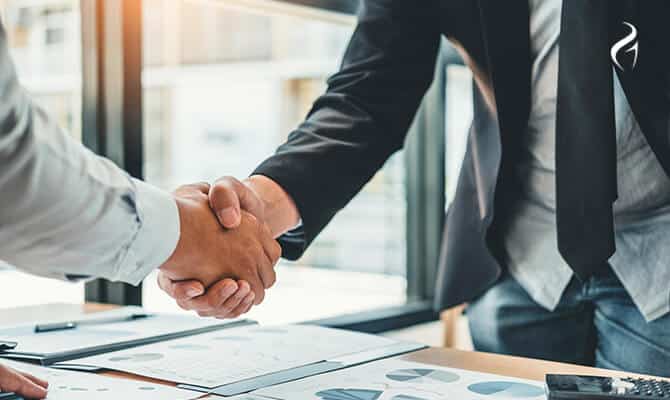 Outsourcing digital marketing deliverables is a massive decision as it might directly impact the brand's message, image, and financial performance. Nevertheless, hiring a performance marketing agency has its share of benefits.
Laser focus: Most agencies have years of market experience and are usually paid for their intelligent marketing solutions. They will address your marketing needs with a laser focus, which might not be possible when using the in-house team as the latter has too many tasks to cater to on their plate at the same time.
Expertise and experience: Performance marketing agencies are hired based on their knowledge and years of experience. Learning about their past experiences as an agency is much easier today. Based on their proven expertise, one can pass on the responsibility of handling marketing objectives.
Niche specialization: Most agencies are well-adept at working across multiple industries and sectors. They will better understand your niche and can take your efforts to the next level.
Access to resources: An agency works as an extended team. They provide the best resources that already have many years of experience tailoring performance marketing strategies for various clients.
Customer service is vital for any business seeking to scale its growth with stellar performance-based marketing solutions. Be it technical support, sales guidance, or account management, an experienced agency can have them all covered on behalf of their client.
Continuous support: To obtain maximum results from your marketing initiatives, constant and ongoing support is needed. An agency can give its undivided attention to monitoring and optimizing campaigns for improved results on its clients' behalf.
Unbiased approach: Unlike the in-house team, an agency can have an unbiased approach toward a brand's campaign objectives. They can begin with a clean slate and address their client's requirements without conflict of interest or disagreements.
Reports and analytics: An agency will always make time to monitor campaign performances, generate reports, and improve them with the help of data and analytics. Contrarily, an in-house team might have to deviate their attention to other higher priority tasks; hence, capturing insights in real-time will not always be possible in the absence of constant monitoring.
Careers in Performance Marketing
Performance Marketing is gaining a central stage as more businesses opt for measurable solutions with their digital marketing approach. Hence, it is one of management students' most sought-after career options. The profile is challenging and exciting at the same time. Having spent hours drafting and executing a stellar strategy and performance marketing plan, the excitement of witnessing positive results is unmeasurable. However, a stellar strategic and analytical approach, with a strong understanding of market performance, is needed as an added skill because the brand's reputation lies in the line of fire. Nevertheless, the position as a manager is rewarding and worth the risk.
Performance Marketing Pricing
A performance-based pricing model opts for a performance marketing strategy depending on the essential requirements and marketing objectives. As mentioned, payments are processed only after campaign objectives are met. Prices vary as per changing goals. Few agencies charge from 10% to 18% depending on your total ad budget spends in a month with few additional retainers on FTE (Full Time Equivalent) employees and initial onboarding, ad campaign setup fees but not all together in many cases. For example, at Pyrite Technologies, we charge a flat 15% of your total ad spends without any additional/hidden fees whatsoever.
Performance Marketing Tips and Trends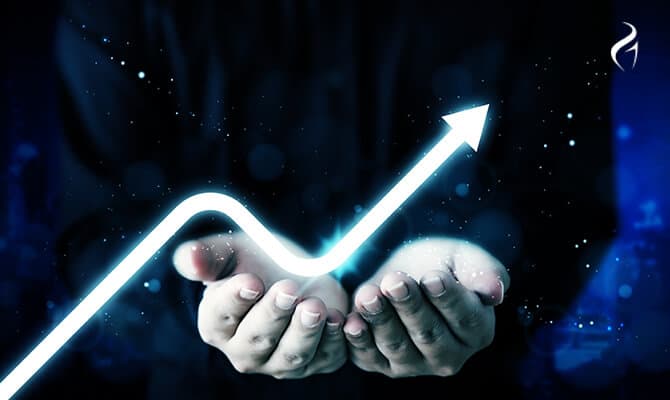 Personalize Performance marketing targets various customer segments. Hence, campaign creatives should be personalized so that the brand's message resonates with the expectations of the targeted audience.
Collect First-Party Data: Collecting first-party data is essential to whether the performance marketing objective is to cross-sell products, create brand loyalty or build look-alike pools. Consumer information allows for personalized campaigns directed at their specific needs and expectations.
Focus on the Landing Pages and Offers: That is where customers will first end up looking for services and offers. Landing pages should be articulated with thought-leadership content and SEO-optimized to attract and retain more traffic.
Choose Traffic Sources: Performance-based marketing models target various channels to communicate the brand message and capture more eyeballs. Hence, traffic sources should be carefully handpicked depending on their performance.
Target OTT Platforms: OOT platforms are currently trending. Marketers target these platforms to attribute engagement, leads, and sales from OTT ads.
Focus on Agile Content Strategy: Content is the king of digital marketing and should not be ignored when formulating a campaign strategy. An agile content marketing strategy can promptly communicate the brand's message in the market. Care should be taken to align content with customer wants and needs.
Optimize Social Media: Social media platforms help create more touchpoints with core audience targets. However, campaigns or posts should have shorter, readily consumable content that easily builds a connection with target audiences and quickly fills the marketing funnel.
Test Different Content Types: That'll drive the most significant engagement by pushing the right content in front of the right individuals and will help drive lower-funnel goals.
Optimize Media Plans: For multi-channel attribution, optimizing media can drive higher conversion rates in the short term.
Track and Monitor: Continuously monitoring and tracking campaigns will help improve their performance with time.
The Future of Performance Marketing
New digital channels have raised the bar for businesses to step beyond the conventional approach to digital marketing. An analytical performance mindset best handles the challenge of robust multi-touchpoint attribution to optimize the entire marketing funnel for higher conversions. Targeting diverse audience segments is the key to capturing more eyeballs and gaining tangible results from performance marketing initiatives. However, it remains relatively uncertain what the future of performance marketing holds. As of now, businesses continue to innovate and speculate in a desperate attempt to capture more attention, drive that next purchase, and grow market share. Regardless of where performance marketing is heading, one thing is sure – digital marketing as a medium will continue to reign.
FAQs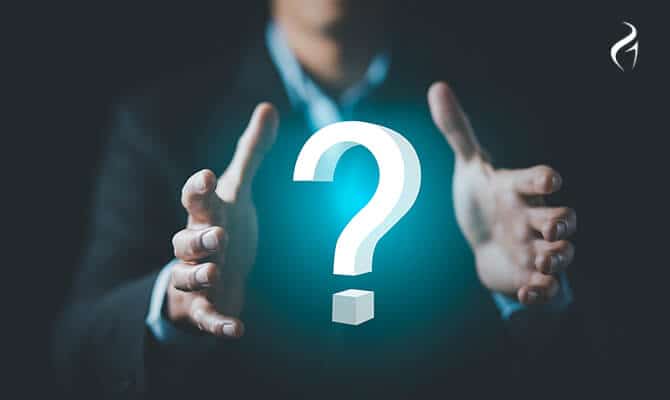 How Do you measure performance marketing?
Performance marketing outcomes are measured against key performance indicators. These KPIs are pre-defined as per campaign objectives and goals. Measurement metrics can range from conversions to leads, customer engagement to the acquisition, and many more.
How do you build a performance marketing strategy?
Performance-based marketing strategies align with marketing objectives to capture optimum results and higher returns. It involves extensive market research, knowledge sharing about crucial customer segments, and evaluating various channels. It should be a continuous practice to optimize marketing efforts to convert every dollar spent into revenue for the company.
How can you be successful at performance marketing?
There are five steps to follow that can bring out a stellar performance marketing strategy. These steps include creating transparency, interpreting customer experience data, optimizing campaigns, establishing a complete performance management process, and nurturing required skill sets.
Does performance marketing boost ROI?
Performance marketing is a win-win strategy that is measurable for tangible outcomes, including high conversions, sales, and ROI.
How is performance marketing different from digital marketing?
Digital marketing is a broader term covering various marketing tactics, organic and paid, to expand business outreach, rank, conversions, sales, and growth. Performance marketing is its subset that focuses on tactics that generate tangible outcomes, easily measured against key metrics. Unlike the former, performance-based marketing follows a payment model in which one pays only after pre-defined objectives are aptly met.
What is the role of a performance marketer?
A performance marketer is tasked to develop, test, learn, and initiate various digital marketing tactics across multiple channels. They ensure the right message has successfully reached the right audience. Also, they oversee the consistency and alignment of brand messages across all channels.
What is the difference between performance and brand marketing?
Brand marketing is the enduring part of a marketing strategy, fostering an emotional connection with the end users. Contrarily, performance marketing is a fast-paced, result-driven, short-term strategy used for generating quick leads and sales.
How do I benefit from outsourcing performance marketing?
Performance marketing is easily carried out with the right in-house team honing desired skillsets and expertise. However, outsourcing does help, where one can leverage a performance marketing agency's market experience and unbiased approach for better results and continuous backend support.
What are the common challenges in performance marketing?
No marketing strategy, whether performance-based or otherwise, is devoid of challenges. The primary issues faced by performance marketers are data attribution, integrated media planning and channels, quality of talent, and adequately reaching targeted segments with the right message.
What are the key factors to consider in performance marketing?
In order to create a full-proof performance marketing plan, there are vital factors to consider. Such components include the following: –
Keeping customers front and center of the plan
Focusing on various themes and messages
Appearing before buyers at every stage of the marketing funnel
Implementing technology that works best
Pre-defining important performance metrics
Innovating campaigns with engaging content and creatives
In a Nutshell
Performance-based advertising has drawn much attention from marketers looking to expand their marketing scale and distribution. It is a win-win game for all and calls for more efficient campaigns where each dollar invested brings a positive return. It presents an opportunity to plan digital marketing strategies better and get optimum benefits from all online efforts while paying only for results. Performance marketing is the go-to-marketing strategy for increasing customer acquisition and retention rates from effective and budget-friendly ad campaigns.