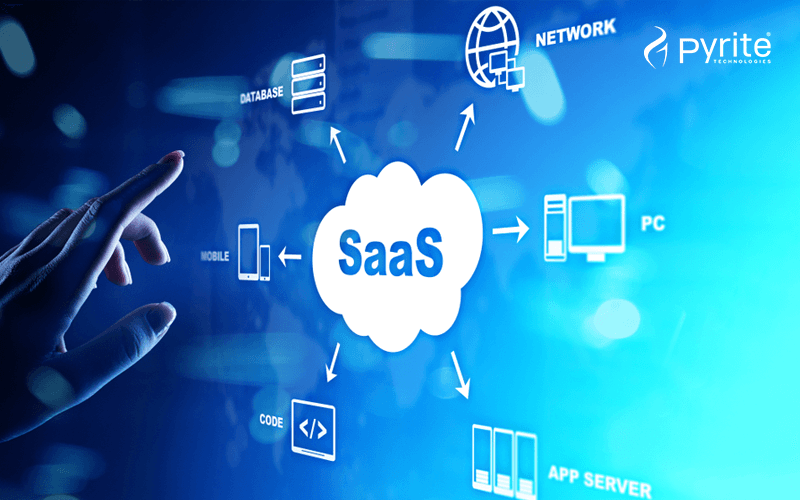 'Customer is king' – this is an archaic concept that still carries enough weight today. Considerably, happy customers equal successful businesses – right? Well! Other factors eventually lead to it, commonly referred to as customer success. Innovative business idea, a clear vision, a solid business plan, the right hired talent, and required skills nurtured, observing a robust corporate culture, great professional network, financially stabled, in-depth competitor analysis, customer feedback evaluation, and excellent customer service. All of these factors culminate in customer success. This quantifiable concept is measured in terms of customer retention and churn rates. Therefore, a sound customer success management strategy should be an indispensable part of a company's growth strategy. But why does it remain understated?
Customer Success and Growth Strategy – How do They Co-Exist?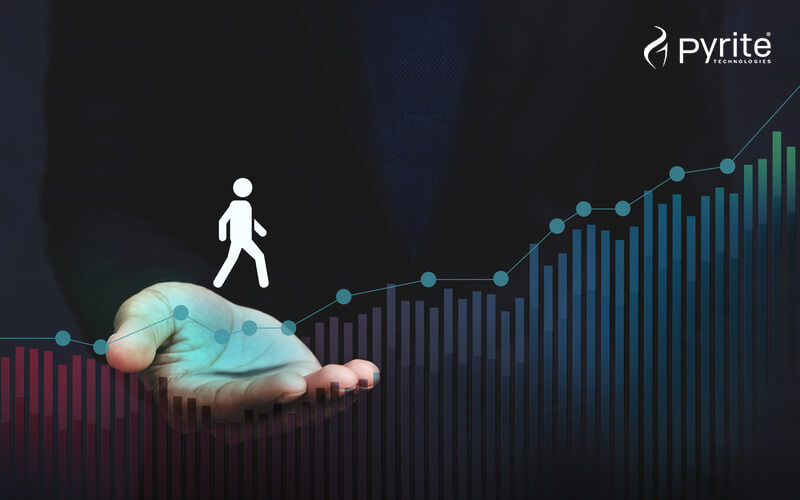 According to a Forbes article, 87% of business leaders consider customer experience their top growth engine. This is true in the current scenario. However, in earlier days, prioritizing customers was outside the DNA of organizations. Agreed, they were one of the primary focuses, but the approach was more reactive, and buyers weren't the central point of their growth strategy; sales and marketing had been. But in 1954, the concept of customer centricity was truly born and embraced, initially coined by Peter Drucker. In his words, "It is the customer who determines what a business is, what it produces, and whether it will prosper."
Sixty-nine years later, terms like personalized customer experiences, customer-centric strategies, and hyper-personalized offerings are doing their rounds that clearly highlight the growing impact of customer success on profit-making organizations today. Because the flip side has a significant cost impact. This is supported by Deloitte and Touche's research proving that customer-centric ventures are 60% more profitable than those not technically customer-focused.
That being said, evaluating the co-existence between a customer success strategy and a growth strategy requires a deeper understanding.
Let's first consider the significance of a business's growth strategy. This term means enabling companies to realize their expansion goals in terms of increasing market share, entering new market segments, improving the existing products or service lines, and accelerating their sales and profits, among others.
On the other hand, the primary roles of customer success include
Transitioning prospects into active buyers,
Elevating their loyalty to your brand, and
Strengthening relationships for an extended period.
In both instances, customers are the connecting factor, helping businesses increase their hold over markets beyond their targeted demographics, magnify user adoption, and improve customer retention through upselling and cross-selling. All these efforts build-up to lead the company toward growth, expansion, and profitability.
Therefore, customer success goes hand-in-hand with the growth strategy.
Customer Success, Experience, and Service – Unraveling the Correlation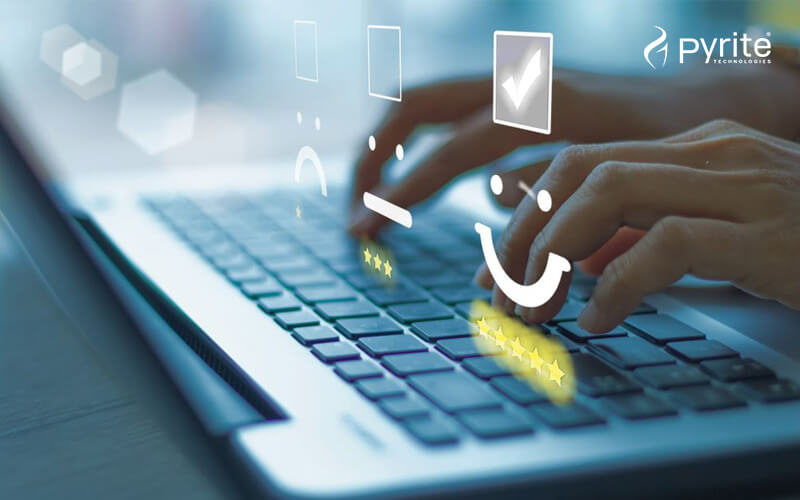 Both customer service and experience are short-term objectives, with the former focusing on addressing buyer queries and improving their immediate experience while the latter elevates individual touchpoints across their journey.
Contrarily, customer success is a long-term goal focused primarily on the outcome of a buyer's journey, enabling a solid long-term relationship between buyers and service providers.
But all of the above share a mutual goal – improving business and increasing revenue. Customer success, service, and engagement work together to generate a sustainable income for the organization while encouraging customer loyalty through value and s24/7 expert support. They influence each other through various marketing techniques, like cross-selling, up-selling, loyalty programs, onboarding clients with the new software, and others, ensuring the buyers have an overall stellar experience. Buyers are willing to spend 17% more if they experience excellent customer service.
According to a research report, approximately 90% of buyers agree that customer experience is the critical deciding factor in doing business with them. Another report shows that a customer success strategy improves customer experience, as universally agreed. Close to 70% of respondents from the same report pointed out that customer success has improved buyer retention, while over half of them had witnessed increased account values and improved renewal rates.
Therefore, we can conclude that a company's customer success management strategy is pivotal in building solid relationships with its buyers and retaining them longer.
Elucidate the Growing Importance of Customer Success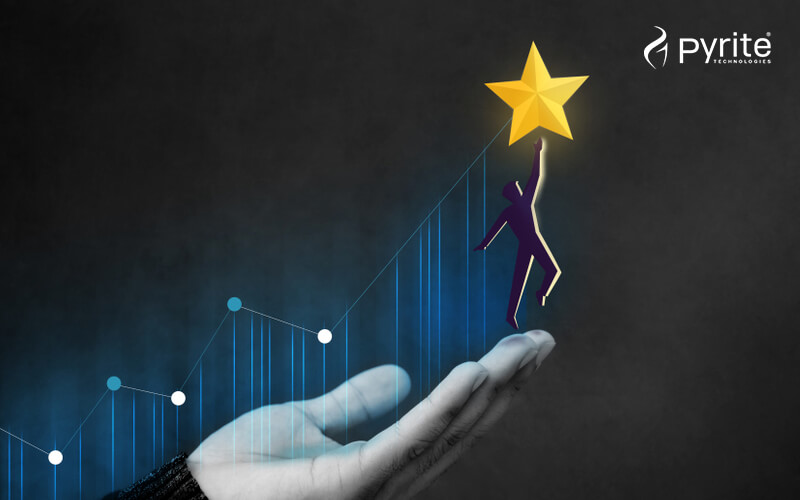 The purpose of a customer success team is to support their clients in unlocking the actual value of the software solutions they acquired and scale higher ROIs, per their expectations. This support transcends into solid relationships built on trust, satisfaction, and engagement.
But the team's roles are not limited to customer support; however, the objective is to assist clients in chasing their goals effortlessly.
On the other hand, the constant communication between the customer success manager and clients helps the former to gather valuable insights about the latter. This will enable the sales and marketing team to identify different ways to upgrade the quality of customer experiences during the customer's purchase lifecycle.
One aspect is worth mentioning here again – a happy customer means more business for your organization. Because your loyal customers automatically play the role of your brand's advocates, nurturing the relationship through a well-planned customer success strategy would reflect positively on their product reviews, social media posts, and word-of-mouth recommendations.
Customer-Focused Strategies – How to Implement and Measure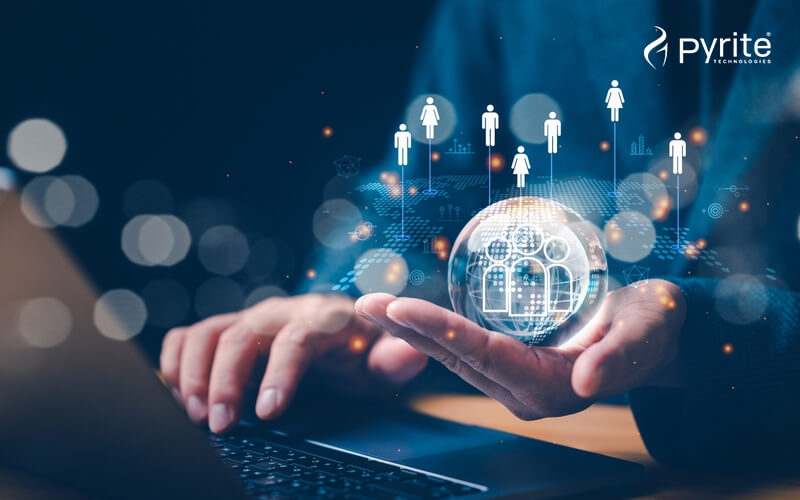 An effective customer success strategy is undeniably the profitable recipe for organizations cooked around three critical ingredients. People, processes, and data are integral to any business organization and form the backbone of the aforementioned strategy. Logically, a customer's successful engagement with your services will be directly linked to when, why, and how they use your product. This basic understanding will enable your team to generate positive outcomes for buyers through your services and after-sales support.
There are three different ways to execute the same and measure the overall performance at the same time:
1. Embracing technology
Technology helps you to understand your buyers on a deep level. Effective customer success software enables you to track user data, gather valuable insights, and monitor their movement through the purchase funnel, affecting their purchase decisions and garnering substantial returns for your business.
2. Gauging customer needs
Spotting plausible churn risks initially can help reduce customer churn effortlessly. This is again possible with the help of a software system that identifies customer needs beforehand and creates a customer health index (CHI), allowing you to track customer feedback in real-time.
3. Adopting outcome-based metrics
Metrics for measuring your customer success strategy, like an increase in customer LTV, help keep your actions under check. Continually monitoring and measuring your digital marketing practices and comparing results with previous outcomes can eventually influence customer counts positively. This transcends into more business and profit for your organization.
What is Customer Success?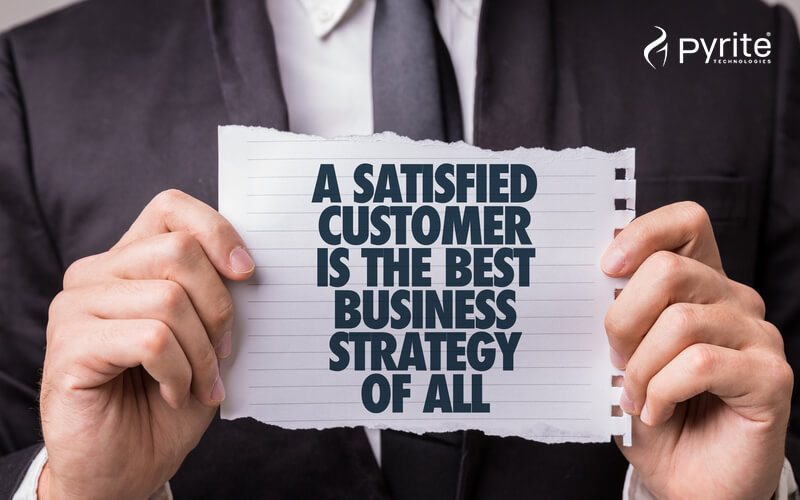 Customer success is a digital marketing strategy that helps anticipate customer challenges or questions before they occur. Automatically, such data helps build proactive solutions, equipping your people with answers to offer timely support and nurture their loyalty for the long term. Customer success supports magnified customer happiness; thereby retaining them for extended periods, converting them into your brand's loyal advocates, and indirectly influencing your business reputation. The positive aftermaths of a successful customer success strategy would be more sales, higher profits and revenue, and a long line of repeat customers.
Benefits of Customer Success
Customer success is said to orchestrate product-led growth for a company. It helps drive positive outcomes for an organization when enabled with an equally strong growth strategy. The benefits are immense and include the following:
1. Improves customer renewal process
Today, customers hold the actual power. The role of customer success in SaaS companies is to ensure buyers' lifetime loyalty by offering free trials or freemium models highlighting the software's lifetime value for customers. Customer success strategy further captures users' software experience insights so the team can work relentlessly crafting meaningful renewal exchanges with their buyers. Once the latter identifies growth opportunities through the freemium models, they are willing to have renewal conversations with the service provider. Tech companies are better positioned to keep their end-users engaged and manage renewals at lesser capital.
2. Reduces customer churn rates
Initially, a company's recurring revenue model requires kickstarting the game with a minimal viable product (MVP). The product line is improved over time by an iterative process driven by user feedback. Data collected from the feedback enables the team to introduce proactive enhancements and additions, helping buyers with resolutions to problems they didn't know existed. Here, plausible red flags leading to customer churn are spotted earlier. Hence, changes are effectively introduced to elevate the customer's experience.
3. Drives revenue for the organization
A customer success management strategy is a mechanism to create new customers and help capitalize on them. The process helps extract more business from existing buyers through marketing tactics like cross-selling and up-selling. This approach generates more revenue at a lower cost.
How does Customer Success Work
The customer success strategy is not rocket science and can be effectively implemented through careful planning and a little help from technology. A proper management approach entails three elements working in close synchronization – the team, an experienced manager, and a well-articulated customer success roadmap.
1. Choose the best customer success software
An all-inclusive software solution for customer success lets you stay in close contact with customers, effectively guiding them toward their growth objectives. A tech-enabled system helps your organization to prioritize customer success at every step, elevating their experience and converting them into your brand's most loyal advocates.
2. Hire and train a fully operational team
Customer success is an ongoing endeavor and requires an entire team to work hand-in-hand to satisfy your buyers' needs. Get your team onboard with technology so they are always market-ready, providing buyers with 24/7 service and solution support. Expand your team alongside your customer base to ensure none of your end-users are left unattended for long.
3. Chalk out a comprehensive roadmap
A customer success strategy depends mainly on the type of services you offer and your customer's expectations of your business. The roadmap will guide the team, enabling them to chase your long- and short-term business goals effectively. Analyze performance and modify your approach accordingly to suit the varied needs of your buyers in line with your team's capabilities.
Customer Success as a Growth Strategy – Best Implementation Practices
An effective customer success program can easily change the growth game for your business, positively or otherwise. As stated earlier, customer success and growth go hand-in-hand; hence, special care should be taken while defining the best practices for implementation. Here are a few sets of tips to follow:
1. Define buyer personas:
During the initial brand awareness stage, sales and CS teams are more focused on nurturing potential leads to qualify them as possible customers. Hence, it is crucial to understand what makes a prospect a fitting customer for your business and improve your website and its offerings accordingly per your targeted buyer personas. Establishing these profiles is essential to augmenting your content focused on the needs of these audiences.
2. Impart free Product/service knowledge:
At times, readers might enjoy your site content but need to be aware of the value your services offer them. Or chances are these potential leads have a limited understanding of their current problems. They can still be considered valuable leads for your business. Therefore, offering information through free articles, blog posts, and emails might motivate prospects in the right direction. Through product/service knowledge, you can easily make your brand appear more credible and valuable to your potential audience. This approach negates possible roadblocks and ensures a user-friendly customer experience.
3. Avoid selling half-baked promises:
The customer acquisition stage is critical; your sales team holds the reins. The discovery calls by your sales reps implant the engagement factor in your prospects' minds while capturing insights about their expectations, like software pricing. The sales team demonstrates what customers expect from your product or service delivery team. And when a dream is sold at a price, the buyer would expect the same level of after-sale service consistently. Ensure the claims stay strong once the deal is done. During customer acquisition, the product team should be on the same page as the sales and marketing team. This will ensure the buyers get precisely what they paid for. Contrary to that would end up stirring a mélange of customer retention problems soon enough.
4. Provide guided onboarding:
Onboarding is critical for any B2B SaaS company. The shift from acquisition to onboarding entails the complete involvement of internal operations, spearheaded by an experienced manager, to make the journey frictionless for buyers. Your team should ensure the customer is adequately empowered to use your product or service and scale opportunities as promised during the pitch.
5. Deliver informed customer support:
Reliable and continuous customer support is a winning formula for B2B SaaS enterprises and others. Simply put, the more customers explore your product or service deeper, the more questions and roadblocks they will encounter. Research says approximately 67% of customer churns are avoided if the tech-support team proactively caters to the customer's needs during initial interactions.
6. Ongoing value realization:
Value realization is more of an ongoing process in the customer journey. But, to deliver value to your buyers, your team should gain an in-depth understanding of what your customers expect from your services and what outcomes they anticipate. A dedicated team or a single resource can consider this a daily ritual – knocking on your end-users frequently to evaluate their current experience with your product. It is done in the best interests of your business and customers, so both can derive maximum value from this partnership.
Highlighting the Key Roles of a Customer Success Team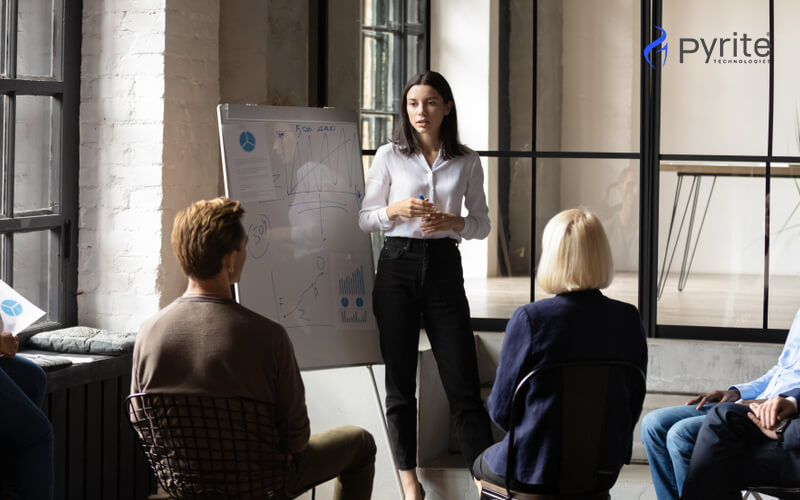 Customer success team or the CS team is integral of any organization's growth and expansion strategy. They are the go-getters who orchestrate the implementation process, ensuring your company is more proactive in addressing customer requirements before they arise.
Here are a few examples of the key responsibilities catered to by a CS team:
Managing customer churn and retention
Creating an effortless buyer onboarding process
Educating customers on the software and improve their experience
Driving account expansion possibilities
Increasing lifetime value for buyers
Collecting and closing customer feedback loops
Building strong customer relationships
Driving buyer loyalty and creating brand advocates
Orchestrating frictionless customer success journeys
Building and implementing the right customer success strategy
Collaborating with the sales team to evaluate customer needs
Partnering with the marketing team for extracting user insights
How does Customer Success Software Help the CS Team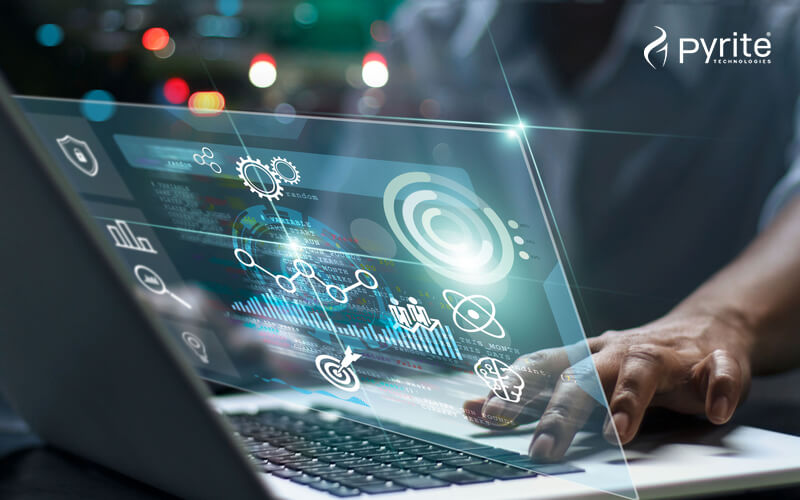 Customer success software is literally the blessing-in-guise for the CS team. Considering the growing volatility of the consumer market and the overpowering competition, employees need extra support with timely data to capitalize on opportunities when they arise. There are numerous ways an efficient software system can support the team, including the following ones:
1. Improve buyer relationships
The whole purpose of customer success software is to provide a company with tech support, enabling the team to anticipate customer needs and proactively address grievances before they arise. With the timely availability of valuable data, the CS team can easily tailor personalized experiences for their buyers and keep them engaged consistently. This elevates customer satisfaction and eventually converts first-time buyers into repeat customers.
2. Streamline operations
It goes without saying that every business operation, including customer success, is a combination of both manual and technical work. A fitting software solution can quickly fill the manual gap by automating recurring workflows like capturing, entering, and maintaining customer data on a shared database and streamlining the entire time-intensive process. Therefore, the team is better positioned to handle customer needs and manage their relationships simply.
3. Capture valuable insights
Your CS team should be analytically-abled to extract valuable insights from customers' past purchase behaviors, their search histories, and feedback on certain products. In short, evaluating their digital footprint helps a lot in understanding and profiling your key customers before crafting experiences for them. This approach drives customer adoption and retention.
4. Boost revenue growth
Businesses should prioritize customer success for obvious reasons, one of them being retaining them for an extended period. This strategy is seemingly cost-effective compared to constantly acquiring new customers. Having a steady network of repeat buyers pays off in a better way, encouraging the former to find new business through their preferred network. Customer success software gives data support to the team to find ways, like loyalty programs to upsell existing buyers and keep them engaged. This ensures a continuous and steady flow of revenue.
Ten Best Customer Success Software Products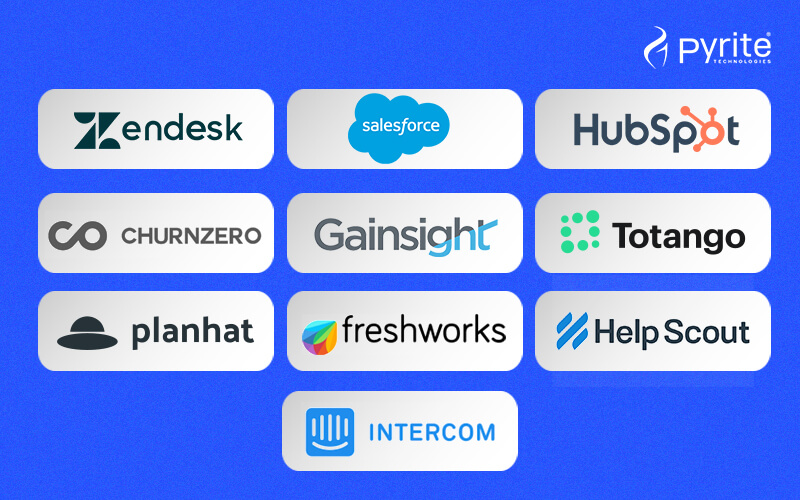 Customer success software is a specialized tool that automatically captures existing customer data from your in-house tech stack and combines them with fresh inputs. This offers a 360-degree view of your buyers, assessing their digital footprints around the clock and updating the database accordingly. The software system equips your CS team with exact information to effortlessly elevate their experiences with your services. Technically, the best customer success software does all the heavy lifting while your team focuses primarily on converting those statistics into future business opportunities. The tools are technologically-abled to collect and comprehend information, identify additional sales possibilities, and boost buyers' health scores.
An all-inclusive customer success tool supports customer onboarding and automates their journeys through faster product adoption. At the same time, the platform works side-by-side with the CS team in identifying ways to improve buyers' experiences, tracking and evaluating metrics to constantly chase your organization's profit, growth, and expansion goals.
S.No
Tool
Pros
Cons
Price
Industries
1
Zendesk
1. Free trial available
2. Intuitive UI and UX
3. Available in 40 languages
4. A smart online knowledge base for beginners
24/7 customer support
5. Onboarding support
1. Auto-translation in chat rarely works
2. Customer support could have been better
3. Pricey compared to other alternatives
15-days free trial available. Pro version starts from $19/month. Pricing available on request
Emerging Businesses, SMEs, Enterprises
2
Salesforce
1. Fast, flexible, and scalable platform
2. Offers a 360-degree view of every customer profile
3. Free trial available
4. Provides a seamless all-in-one experience
1. Provides minimal control over CRM upgrades
2. Pricey compared to other market alternatives
3. Not suitable for small businesses
4. Difficult to generate and extract reports
5. The learning curve is stiff for beginners
6. The integration process can slow down the whole platform
Free trial available. Pricing available on request
All Industries
3
HubSpot
1. Incredible UI and UX
2. Supports a vast app marketplace
3. The core CRM software is free forever
1. Pricey for small businesses
2. Fixed annual contracts require one to make the complete payment even if its usage is terminated early
3. It is best used as all-in-one solution software
Free trial available. Pro plan starts from $18/month
Startups, SMEs, Large Enterprises, Ecommerce. All Industries
4
ChurnZero
1. Supports multi-currencies
2. Easy to integrate with other tools
3. Easy to track accounts
4. Suitable for companies of all sizes
1. Configuring the software can be time-intensive and challenging
2. Clunky UI
3. Custom dashboard not included in the standard plan
Pro plan is $2500/user/month
Managed Services, IT Support, Cloud Services and Others
5
Gainsight
1. Easy to store and process vast datasets
2. The platform is integrated with Slack
3. Stellar customer support
4. Easy to customize automated emails
1. Reporting is difficult to configure and customize
2. The UI could be a bit more intuitive
3. Not a user-friendly platform for non-technical beginners
4. Reports and dashboards can be managed only by the admins
Pricing available on request
Mid-Size to Large Enterprises
6
Totango
1. Free version is extensive
2. Incredible customer segmentation feature
1. Slow-performing platform with technical glitches
2. Training materials are not available in multi-languages
3. Implementation is time-intensive and challenging
4. Customer support could have been better
The free version is available. Basic plan starts from $2,988/year
SMEs and Large Enterprises
7
Planhat
1. Easy to unify, track, and visualize customer usage data in real-time
2. It is an all-in-one software solution
3. Customer support and onboarding were seamless and fast
4. User-friendly and intuitive platform features
1. Limitations in sharing certain usage data
2. Additional templates for customization should have been added
3. Fonts could be improved
Pricing available on request
Service Industries – Healthcare and Consulting. IT
8
Freshworks
1. Intuitive UI
2. Easy to set-up
3. Provide complete visibility into customer health metrics
4. Available as a mobile application
5. Easy to customize platform features
1. Customer support could have been better
2. Supports limited integrations
Free version available. Basic plan starts from $21/user/month
IT, Customer Support, Sales and Marketing. All Industries
9
Help Scout
1. Offers a multi-channel communication platform
2. Simple and clean UX
3. The onboarding process is quick and straightforward
4. It is best suited for personalization and optimal individual performance
5. Easy to integrate new apps in the software
6. Stellar customer support
1. The UI is slow
2. Too many lightbox popups
3. Require more in-depth metrics for reporting
4. Lacks a spam filter
Basic plan starts at $25/user/month
SaaS, Logistics, Ecommerce, Manufacturing,
Education,
Media,
Financial Services,
Professional Services,
Healthcare,
Property Management
10
Intercom
1. Easy to use software
2. Good knowledge base and training material
3. Customer support is incredible
1. Difficult to upgrade features and customize
2. Frequently updates subscription and payment methods
3. Reporting and customer analytics could have been better
Basic plan starts at $74/month. Premium pricing available on request
Entrepreneurs, SMEs, E-commerce,
Financial services, Education,
Healthcare
Importance of Customer Success for a SaaS Company
Customer success is a significant aspect of fostering a successful business journey for a SaaS company. And their primary objective is to ensure customers enjoy a frictionless experience working with your products. The customer success strategy is the secret key to reaching user activation, i.e., guiding them to unlocking value from your deliverables.
Customer success provides long-term, sustainable business growth and gradually bricking the reputation of your SaaS product. Hearing customer concerns and implementing changes to appease your buyers are the first two lines of defense, effectively preventing customer churn.
As per reports, 86% of buyers will pay more for a product if they have a better customer experience. Therefore, customer success strategies should be the primary focus for all enterprises, especially B2B SaaS ventures.
Conclusion
Choosing the right customer success software is an impactful decision altering day-to-day operations and influencing long-term growth. It helps the team to effortlessly navigate the complexities of their choices while elevating customer relationships, streamlining processes, and ultimately driving your business growth. With the right software tool in-hand, the CS team can leverage the on-demand support and craft exclusive buyer experiences. This, in turn, boosts the latter's engagement with your business and become loyal propagandists. Customer success is the best way for companies to successfully scale their growth and expansion objectives.