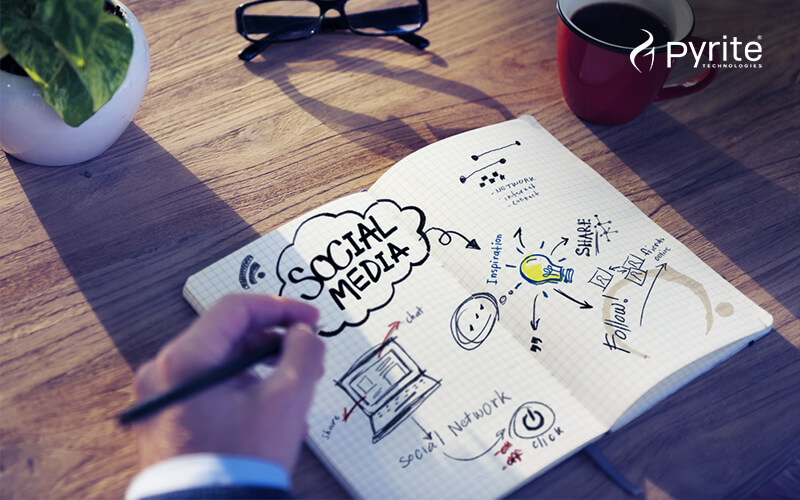 Social media today has a huge customer base for any given market or niche, for there are billions of active users on every social media platform who could prove to be potential customers. Brands compete with each other in the digital world through social media platforms to reach their potential clients. Be it B2B business or B2C, potential customers are present on every social media platform. However, to make your product or service reach the right clientele, you should have an exceptional Social Media Optimization strategy.
Having said that, it is important for an organization to first discover a precise social media platform that will effectively help them in reaching their clients. For instance, If you are a trader, a potent social media platform is Twitter. Talking in terms of customer service, this platform will help you contact and support your customers. Similarly, If you are into media and designing, a potent channel is Facebook. Therefore, depending on the type of business, you need to first determine an ideal social media platform.
Content is king, agreed. But not every piece of great content goes viral, which makes it obvious that the way you present your content matters the most. The effect of the content is the highest when it is presented in the most engaging way. Content can be of many kinds; it could be a post, picture, video or statement.

How is SMO content different from SEO content?
SEO stands for search engine optimization, while SMO stands for social media optimization. SMO is a part of the off-page strategies of SEO, while SEO includes on-page optimization as well. In SEO, we optimize the website or content for search engines. While that holds true in the case of SEO, the content used in SMO platforms helps in engaging the social media users directly with the brand and in turn helps the brand have a good rapport with their followers. Hence, SMO promotes customer loyalty towards the offered products or services. In a nutshell, SMO content comprises of the content according to the needs and wants of the customers and SEO content comprises of that which matches exactly with what the target audience is searching for in the search engine.
The way a piece of content is presented and the visual effect it has on the viewers purely depends on the approach adopted by the SMO strategist. In his approach, his ideas or his plan, a strategist mainly includes the type of posts which engages and has a maximum impact on social media users. The strategist makes sure that he or she includes content that the social media users can undeniably benefit from.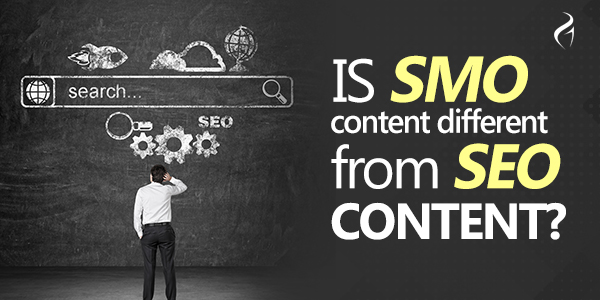 Top 10 Ways to Post Content on Various Social Platforms
Here are the top 10 ways you can post your content on various social media platforms and make it worth the effort. In these types of posts, you can have a glimpse of what kind of posts to consider while delivering a faultless business strategy.
Images are for bloggers:
Blogging is more than just writing. Whether it is a travel blogger or a fashion blogger, he woos his audience more through storytelling via a series of attractive images rather than just plain text. Instagram provides this scope, which is why it has become a top social media platform for bloggers from any given industry today. Bloggers here connect with the brands as well as the audience. Plus, with the hashtag culture you can serve the audience the content they are exactly interested in.
Video posts for more engagement:
Video posts are even more eye-catching on Facebook these days. Added to the videos, the Autoplay feature of Facebook takes the user interaction to another level by allowing them to view multiple video, one after the other, seamlessly. In the video you post, you can inspire the audience and let them know what services you provide and how those services will help them. The impact a video can have on a viewer is quite significant. This is probably why YouTube has become the new TV for millions across the globe. The number of views for every viral video is just expanding by the day. The latest trend where bloggers are collaborating with vloggers is one of the best ways to make your content reach a larger set of audience.
GIFs for conveying a message:
If the images do not convey to the audience your brand's services or message, GIFs are the best way to tell your brand's story. With GIFs, there's an instant connection between the audience and the brand on an emotional level. However, creating a GIF is a little tricky. One mistake and your brand's goodwill can be at stake. Post GIFs to let the audience know that the brand has a fun side too. This is because a humorous content is always liked by most of the people.
Polls for audience opinion:
Just a simple "yes" or "no" poll can be adapted to start with. With the increase in the response, you can further ask for suggestions and ideas of what the audience likes, or what the audience is interested in, and basic questions regarding the brand preferences. Be it a Twitter poll or a Facebook poll, the question asked must be fascinating enough to draw the attention of the audience.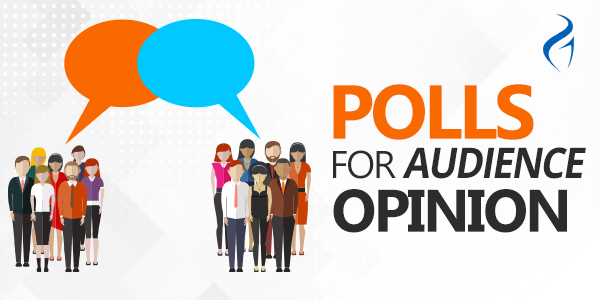 Infographics for informative content:
Infographic images are used when you have a lot of visual content that you want to share as an image or if the information consists of various visual elements that have to be explained; and can make an impression just by a glance. Infographics are also used to make a list of various elements or just compare things with different perspectives. It is important to note that including infographics in your content strategy is a huge task that demands you to understand what type of content you want to show your audience.
Image album for bulky images:
Posting images in a bulk album is a perfect choice you can make. Remember that the images you upload in the album should be in a sequence such that the people viewing it instantly have that urge to view all of the images. The images must be in high definition. Also, make sure there is an organized set of albums which can also be predetermined and uploaded along with related tips and tricks.
Blog posts to share ideas:
Every company needs to have a blog to showcase their ideas, perspectives, and strategies. Give what the audience wants and they will surely like it. Have posts with evergreen topics in your blog and give the audience the hacks which they can follow and come to you again. Target people who have already visited your blog and show them the most popular posts and blogs. Have a great thumbnail and a controversial headline for your article which will influence the audience to click on it and read it.
Photo carousel to increase curiosity (Facebook):
Create a carousel image with a storyline and also which has a sequential connection with the previous image. Create a set of photos and show them to the audience. These can be portfolio images, a process, products, or all the services you want to showcase. Post different article links to run an ad campaign about your latest offerings or just post a promotional offer. You can display various services you offer with images with a continuous flow. These kinds of posts drive more traffic and you will have an inevitably better outcome.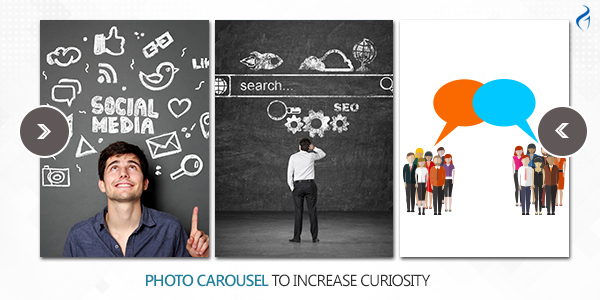 Slideshow from videos for maximum engagement:
Videos these days are huge attention catchers. Create text-based slideshows or just an image slideshow. Now you can choose few images and make a video that can have a great impact on the audience. To promote your content through a slideshow, create a brand story and promote it through engaging videos.
360-degree view:
With these posts, the viewer can choose from which angle he/she can view the image or the video you have shared. This is very helpful for the companies which need to show a full 360-degree angle view. With this type of content, you can showcase your most captivating stories in a new and immersive way. Create a storyline with your posted photos and encourage your followers to experience the 360-degree view.
Quick Tips for Social Media Optimization:
These tips will help you make the most of your efforts and make a flawless SMO strategy.
Link all your social media accounts to the website. This will ensure your online visibility and adds to brand authenticity.
Try to get a verified badge. This assures the quality and accuracy of the brand in all the social media platforms. In social media terms, the verification badge is regarded as the "badge of honor," which ensures your followers that the account is genuine and also adds trust to the audience. The verification helps to protect the brand's equity on the web.
Try emojis and hashtags. Add emojis to your creative caption; and there you go, your social media will be flooded with likes. You need to smartly make your keywords as hashtags and the search results will rank your posts better.
Creative content and captions: With curious captions, encourage the audience to click on the post. Try to make your captions impactful and hard-hitting. Make sure your content is engaging and shareable.
Take care of the timings. Amplify your brand awareness by posting on an ideal time and get maximum reach. Increase the traffic by posting on the time when your followers are online. Share your content during optimum timings to reach most of your followers and get the highest engagement rate.
Avoid self-promotion. Instead, give your followers what they want. Post content which is helpful to your followers; this inspires them to share that content. This can draw more traffic than self-promotion.