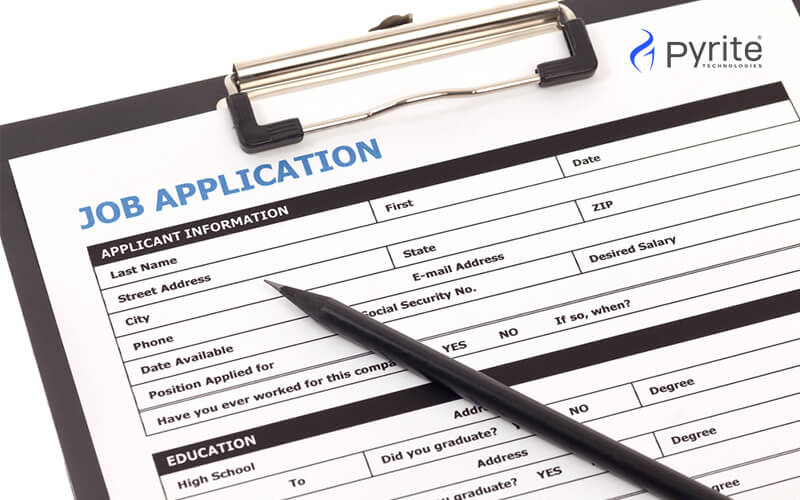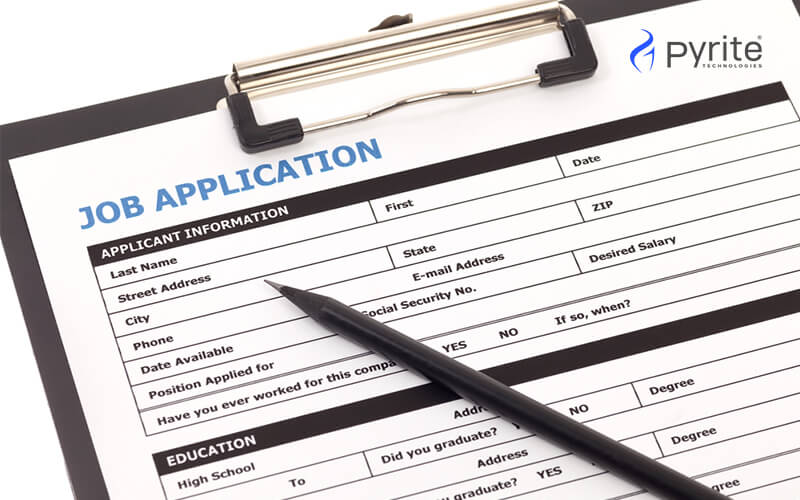 Gone are the days where you waited for weeks to receive a confirmation about attending an interview. Nowadays everything happens almost instantly when you apply for a job. Everything from the actual interview to the offer letter (or rejection mail) is done through a phone call or email, much quicker than before. The world is becoming a lot more digital, so it is essential to keep up with the times, and adapt your approach as necessary.
The last few years of Digitization has brought us many technologies that provided millions of jobs across the globe. Among all, Digital Marketing is one key field which got a lot of attention from small, medium and large enterprises, as it increases their online business and revenue.
Companies are now hiring sharp, experienced and professional candidates even if they have to go a step further to hire out of their budgets. The reason is obviously the potential of digital marketing and the growth it makes possible for a company, right from branding to conversion into potential buyers and ambassadors. If you consider yourself to be a high potential digital marketing professional looking for a similar job, do read this article on how to make it through the interview.
As mentioned, companies are effectively communicating with the candidate regarding their application, letting them know of rejection or selection, which helps the candidate take further steps. Some companies even go to the extent of discussing the issues with the candidate and further help them how to reapply with a stronger application. People who haven't got an opportunity to learn from their mistakes should either wait for their turn to learn from the employer or can just read this article to make themselves ready for the next interview.
Interview Do's and Don'ts at Digital Marketing Companies:
While applying at a digital marketing company, you have to be extremely careful of the way you present yourself. Agencies take things quite seriously, as you might directly work with their clients or on in-house projects. Make sure you follow these do's and don'ts to present yourself well.
Do's:
You might know most of the tips mentioned in the Do's section, but I strongly recommend you go through them in detail and record them in your mind before attending the interview.
Make a Professional CV (Curriculum vitae)

Mention your Professional Summary and Educational Skills.
Mention your Professional Experience and Work Responsibilities.
Mention your Technical Skills and also the popular tools, products or applications you're proficient with (only which you know).
Mention a few clients, industries, and their websites you have worked on in your previous companies (If applying for an SEO based position, highlight few previously ranked keywords in your CV. Applicable only for experienced applicants).
Mention additional information such as languages you speak/write/read, hobbies and extracurricular activities.

Be prepared with your Technical Skills:

Be thorough with the concepts of Search Engine Optimization, Social Media and Paid Marketing such as PPC or Social Ads. If you're well versed with Content Marketing, Analytics, Conversion Optimization, Reputation Management and Email Marketing, it's an added advantage, and the company will certainly consider you over other applicants.
Make sure to follow the industry leaders such as Rand Fishkin, Dr. Peter J. Meyers, Bill Slawski, Dan Petrovic, Danny Sullivan and many others to improve your technical skills. No one would like to invest in a mediocre hire!
Follow popular websites such as Search Engine Land, Search Engine Journal, Moz, Inbound.org, Social Media Examiner, Hubspot and similar. Make sure you are up to date with the recent changes in the search and social media industry.
Follow the Moz suggested agencies and SEO consultants to understand the different cultures and compare your level of expertise.
Create few sample reports, white papers, research papers if time permits, it's a good to have.
Learn some advanced tools which you can mention in your CV. You don't need to learn fancy tools such as Hubspot or Marketo, but instead, invest time in understanding the popular ones such as Spider-Frog, Moz, SEMRush, Majestic, Google Search Console, Google Analytics, Keyword Report Tools, with which you can track a website's performance, keyword tracking and daily traffic.

Update your Social and Online Presence:

Update your LinkedIn profile with your expert areas and ask your friends, colleagues to endorse your skills.
Be active and post updates on your Twitter, Facebook and LinkedIn profiles. Write lengthy topics, articles on Google Plus, Tumblr or other third party websites/forums to showcase your expertise.
Follow the industry experts on Twitter and engage with them regularly. Start making connections with bloggers, marketers and companies to bolster your credibility.
Engage in popular communities such as Inbound.org to leave your opinions about a topic. Be active and participate in the discussions which interest you the most.
Contribute relevant articles in popular websites and article directories. Avoid having your own blog for few years, as most recruiters feel it's unsafe to reveal their strategies to a newcomer who might blog about them later.
Highlight your Credentials:

Update your CV with the latest conferences and events you've attended, to network with fellow marketers.
Companies love sending their employees to networking events to grab some attention (sometimes even clients). So giving them an impression that you are a social animal can boost your chances.
Earn some certifications by Google Analytics, Google Adwords, Microsoft Bing and other third party tools. Trust me, these logos look amazing on your CV.
Earn tickets to marketing events such as Mozcon, Pubcon, SMX and SES to make your career more professional and adventurous. You can always convince your boss to approve the budgets as part of their marketing spends.

Improve your Personal Skills:

Work on your communication skills, and especially the grammar, punctuation, and vocabulary while write your CV.
Be confident, punctual and well dressed, as you most likely will have an interview with the CEO or similarly high ranking executive, which decides your fate of getting the job. Most CEO's like to hire professional, well-mannered and smart candidates, as they represent the company. Though they spend hardly 4-5 minutes with you, they might give a lifetime's experience of reading your personality in that short period. So be alert!
Be logical, smart and pleasant. If you were asked to write something on the board, don't simply write what you know and what you like. The interviewer might have just asked you to write the word "something" on the board, which happens in a lot of interviews these days. Understand the context and read about the company you are attending the interview for; and especially know the CEO's name to address him/her personally. You can say, "Hello Mr. Satish", which sounds much professional than "Hello Sir".
Lastly, be professional, be yourself and be good.

Behaviour and Looks:

Dress professionally, preferably in formals.
Talk less, listen more.
Once the interview is done, thank the interviewer with either an email, message or phone call.
Don'ts:
Now that you know the Do's of your interview, let's focus on the Don'ts. The following are probably the most common mistakes almost every applicant makes which applying at Digital Agencies.
Founder or Co-Founder of a Company

This might actually shock you, but most of the small, medium and large enterprises don't appreciate you being an active CEO/CFO/COO/CMO of your own company and applying for a Digital Marketing Manager or an Executive.
Being the owner of a similar line of companies might straightaway give an impression to the agency that you might not be a trustworthy applicant.
The agency might also think twice to share their views and ideologies, as you might be a potential competitor to them in the future.
Mentioning about your Past, Present and Future Freelancing Services:

Freelancing jobs are good for your pocket, but might affect your career in the long run. Many companies do not appreciate the fact that you were/are a freelancer, as the chances of a data leak is high in many cases. Even if you are a genuine person and don't leak the data, the chances of you following their processes, systems, and overall knowledge is pretty high. So the agencies might not be willing to take a risk in this matter.
Do not update your profiles in Elance, Freelancer.com, Upwork, Odesk and other online freelancing platforms, as they might show your past, present and upcoming projects without any privacy. Sometimes, the ex-clients of your future agencies might be in your personal client's list, which the agency might find a potential risk.
Few companies also go to the extent of searching your name in Google, which might reveal your freelance experience as mentioned above. Ensure you delete your profiles in these freelancing websites if you are not currently using them. They might only harm you going forward.

Irrelevant Experience:

Many people misunderstand the word Digital Marketing Manager or SMM Manager with Bank Manager, Sales Manager, Marketing Manager and apply for the job. This will only make your CV end up in the trash, so do not apply without knowing the exact requirement. Digital Marketing is a field which absolutely needs in-depth knowledge and skills to continue growing in an organisation.
Hikes Against Industry Standards:

Usually the market standards while hiring an experience candidate vary from 10-30%, and sometimes even 50% depending on the requirement. Many companies mention their CTC in the job description itself, so ensure you match with your current CTC and negotiate it accordingly.
Say for example if the company is offering a particular job at 12 Lakh CTC, they will be happy to offer only if you are around 8-9 Lakhs CTC. Do not go beyond 12-13 CTC at this point, as the company might be only testing your case.
Do not ever demand for higher packages if the company refuses to mention their offered CTC. Just go ahead and tell your current CTC and add 30% to it to say the final figure. You can absolutely add another 10% and say "My Salary is negotiable".
Do not talk about salary bonuses, festival bonuses, over-time bonuses.

Unprofessional Credentials:

Ensure your email address mentioned in the CV is professional. Most people apply jobs with their personal id's, so ensure they are not unprofessional such as, "[email protected]", "[email protected]" and so on.
Create email ID's with your first name and last name to look more professional. For example, you can say, "[email protected]", (Satish, Kumar, 9503 is the last 4 digits of my phone number).
Hobbies: Mention the hobbies only if you're serious about them. Singing, dancing and making Friends are too outdated, and might an impression that you copied these from someone. You should be able to perform your hobby if asked by the interview. For example, if you say "Reading books", you should be able to tell your last read book and how you like the book. If you like "baking", you should be able to tell your last bake and how did you do that.
Disclaimers: Do not add any single liner disclaimers at the end of the CV, which begin with "I solely agree…".
Fonts: Do not use more than 1-2 fonts throughout the document, and don't exceed 16PT font size (Assuming you're using Microsoft Word).

Irresponsibility:

Most people don't take calls or reply to emails from interviewers if the candidates have already been picked by other companies. Do not do this, as the company might blacklist you for being irresponsible or uncommunicative, this could ruin your chances in case of a re-application, or with partner companies.
Do not accuse or disrespect the third party agency or consultancy, as most companies might outsource the recruiting job to a HR agency. Many people are afraid of consultancies, but that doesn't mean you have to be. Be professional and refuse politely if you do not like their approach or offer.
Do not postpone or appear late for your interview. Many companies take this seriously and might consider you being unprofessional and unreliable.

Behaviour:

Do not ask/beg for the job. Most people who have family responsibilities might see this interview as last hope. But that doesn't mean anything to your interviewer. So kindly walk away if you have been rejected. There are thousands of offers lying there for you.
Don't be arrogant, short-tempered or impatient. There are many companies who just test your patience by making you wait for 5-6 hours.
Don't make derogatory remarks about your previous organisation (badmouth) or accuse them for not paying you much. You can mention if you weren't paid for months, but do not accuse or abuse anyone.
Don't shake your legs, use fidget spinners, use mobile phones (someone people even take calls), use excess perfumes, aftershave lotions or chew gum.
Don't ask or talk about your personal issues and family problems
I hope these tips will help you to prepare yourself for the interview. Good luck!
Let us know if you have any queries in the below comments section. Intentionally we didn't focus much on the general interview tips and grooming tips, as there are much better places to learn about them in-depth.