These days, Google has become much more stringent with webmasters to meet their standard guidelines on how to rank their websites. Few experts claim that Google matches a list of search result ranking algorithms to rank your website on top of their search engines.
Since we cannot list or identify these confidential Google algorithmic factors, we have listed the five most powerful ranking factors which Google might consider as the top priority in the year 2015 and beyond. No matter how many algorithmic penalties Google launches in the near future, they will never be able to penalize your website if you focus on these below mentioned factors within the limit.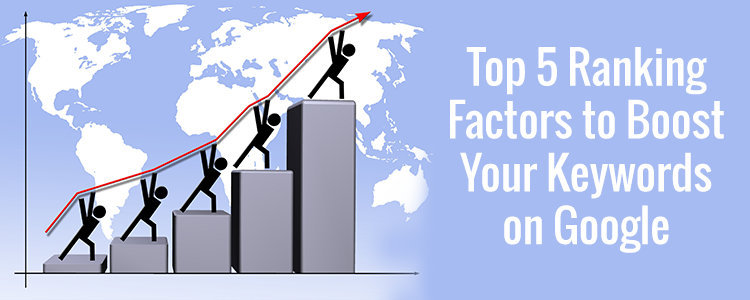 If you have already referred to a few ranking factors mentioned on the Internet, make sure they don't do more harm than good by overdoing it. Remember that Google does not update their Panda and Penguin algorithms regularly, so this could be your chance to repair your website and be safe from their ruthless penalties. By the way, Google has recently rolled out the Panda 4.2 update after 10 months, which will take months to fully roll out.
5 Important Google Ranking Factors:
Before considering these ranking factors, we expect you to have a fully functioning website to make the suggested changes.
Great User Experience:
When people visit your website, make sure they are able to navigate throughout the website easily. Always remember that the overall experience while browsing through your website should be as easy as reading a book. If you do not provide direct, actionable information to their query, the user can immediately bounce back to where he came from the search engines.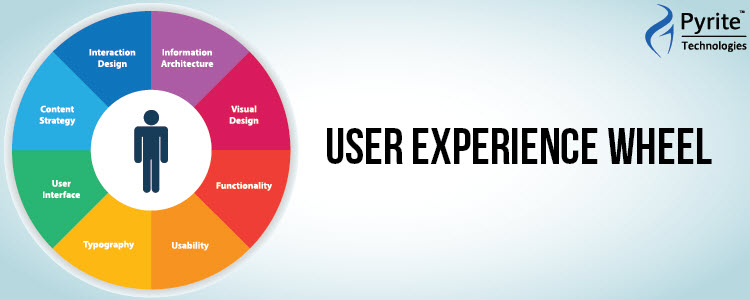 This is a serious negative factor for your website and can push your keywords down on Search Engine Ranking Positions (SERPs). Remember that no matter what happens, you don't allow your user/visitor to click that back button when he lands on your website from Search Engines.
Your website should be professionally designed and must be compatible with all modern browsers, including the older versions of Internet Explorer (Use Cross Browser Testing). Shift your focus to website responsiveness, as Google is seriously considering to take down websites which are not mobile responsive.
Note that if your website compromises on basic user experience standards, people might simply stay away from browsing it again in the future. Be clear with the purpose or goal of your website, and make sure the message is clear to your audience.
It is important to understand where your website users come from and where they land. You can do this by understanding the User and Behavior flows in Google Analytics (navigate through Behavior > Behavior Flow). Once you have a clear understanding about your users, now it is important to understand how your users are interacting with your website, including what they click and don't click. To do this, just log into your Google Analytics and navigate it through Behavior -> In-Page Analytics. Install the Page Analytics Chrome Extension if you have issues opening the functionality in Google Analytics.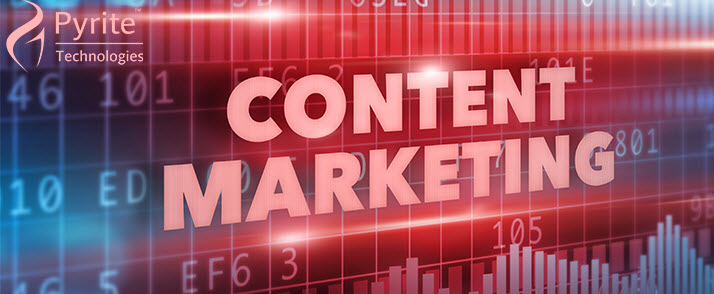 Spending quality time to understand the In-Page Analytics will probably address your queries about whether your users are seeing the content or clicking on the call to actions which you want them to see. You can find more information about In-Page Analytics here.
The last thing you should be focusing on User Experience is your website loading speed. No matter how beautiful your website looks, people are not going to stay if it doesn't load in under 5 seconds. Focus on the website accessibility, or else the customer cannot find or buy the product while navigating through pages. If your website is facing accessibility issues, check out these useful WordPress accessibility plugins to fix the issues.
Lastly, you can refer to the UX Project Checklist by Sovesove, which follows the RPECCGFDA (Research, Plan, Explore, Communicate, Create, Give Feedback, Finalise, Delight, Analyse) strategy for 100% productivity. And we bet you might have already known about the User Experience Wheel by Magnus Revang.
Great Unique Content:
Ever since Google has launched their Panda and Hummingbird algorithms, SEOs and marketers have started focusing on great content as their main source of driving traffic and leads. Simply writing tons and tons of content doesn't help your clients or their customers, but in fact, can mislead them with unwanted information and too much to digest in a less amount of time.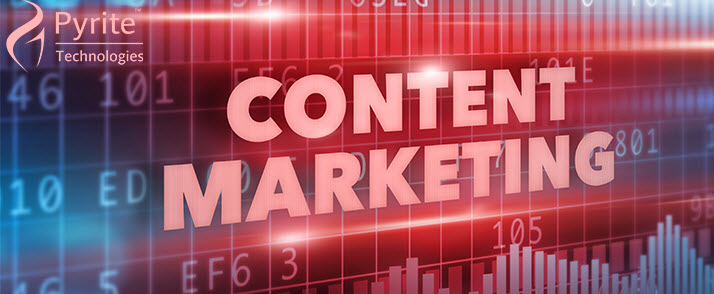 Your content strategy should be based on what people search but not on what's trending in your industry right now. If you are planning your content calendar, make sure you understand your customer queries and then plan your content accordingly.
Many digital marketing companies nowadays focus on content which doesn't give their users a solution. This attitude of writing content will make your new and returning customers go to someone else. To avoid this situation, you might want to follow the 10X Content strategy, which was created by Rand Fishkin of Moz. He presented his strategy on the Whiteboard Friday on May 22nd, 2015.
According to Rand,
I first used the term "10x content" in the Whiteboard Friday video, Why Good Unique Content Needs to Die. It refers to content that is 10 times better than the best result that can currently be found in the search results for a given keyword phrase or topic.

Since then, it's been used in forums and on social media as a barometer of content that marketers have found to be uniquely remarkable and stand out in their field for the quality and experience it provides.
Rand even tweeted about this strategy on August 2nd, where he said he compiled a list of 10x content examples. You can download the document here.
Been updating http://t.co/qikM6KUIJL w/ new stuff. If you have suggestions, please do twt @ me (just know I'm super picky about that list).

— Rand Fishkin (@randfish) August 1, 2015
Ever since we learned about the 10x content strategy, we were able to replicate it with few of our clients, and the results were astonishing. We were able to see a whopping 85% traffic growth in just a couple of months, and the traffic is growing towards 100% or more in this month of August 2015.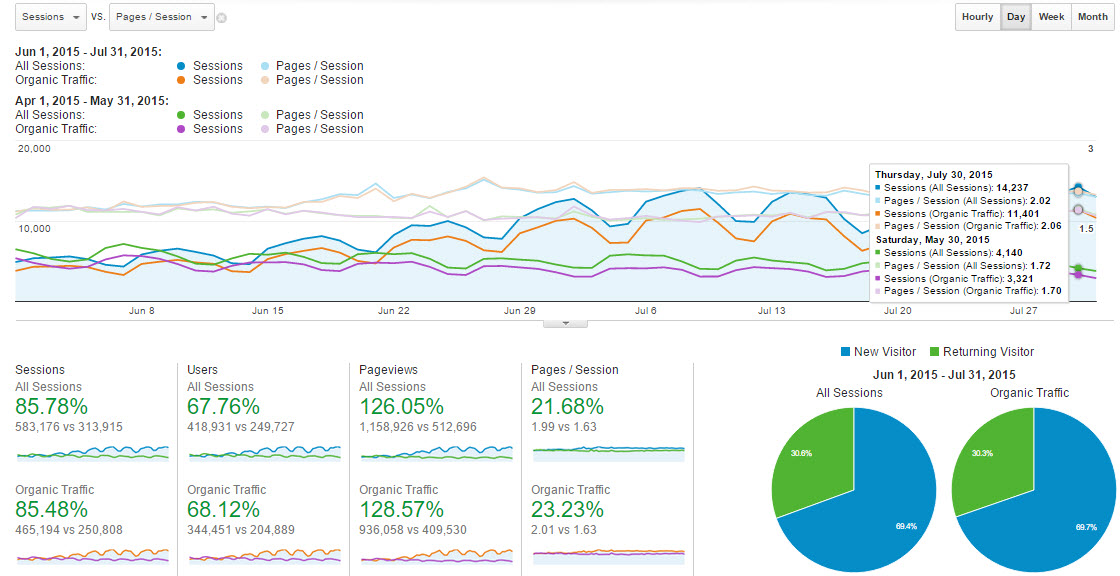 All you have to do is to make sure the content which you publish on your website is 10 times better than the best result shown on Google's first page for a particular keyword. If you want to apply this strategy for older pages on your website, you are welcome to do so as well. We tried the same thing with the above website, and the results were quite encouraging. We will be writing another in-depth article on the 10x content soon!
Social Media Shares:
Though Google has officially announced that Facebook and Twitter are not part of their ranking algorithm, we strongly believe that social signals do improve your traffic and keyword positions. A number of case studies have proved that social media shares on your regular content has shown significant results when compared to websites which get absolutely zero shares. Check out this article by Eric Enge on Do Social Signals Drive SEO?

Few marketers use Social media as their PR channel, while others use it for SEO to drive traffic. To design a social media strategy, we believe you should first identify the network where your potential customers hang out and then divert their attention toward your brand! For example, Pinterest is used by the majority of women (more than 85% of women). So if you are promoting any fashion or clothing industry, invest your budget on Pinterest instead of Facebook or Twitter.
Even StumbleUpon and Reddit are considered to be excellent sources of driving traffic or leads. While planning the digital marketing strategy of any website, it is always better to identify multiple sources of consistent traffic, which increase the chances of being visible to your potential audience. People should relate with your brand on social media when they see offline promotions on television and print media.
Few Important Points to Remember: 
After publishing any article on your website, post that link on your social media accounts and groups the same day.
Promote your content and links on Facebook, Twitter, Google Plus, Pinterest, LinkedIn, Stumble Upon, and Reddit without fail.
Use hashtags on all possible social media platforms for maximum traffic. You can use RiteTag to make your posts more engaging.
Promote your article on your Facebook groups for maximum exposure. You can refer to this video on "How to get maximum likes and shares on Facebook groups". Even the Google Plus communities and LinkedIn groups are very much followed by thousands of people each day.
Make relationships with your industry experts and ask them to promote your content on social media.
Maintain relationships with people who like and share your content. You even have to share their content sometimes!
Submit your article on content aggregator websites such as Alltop.com, Blogengage.com, BizSugar.com, Blokube.com, and Affbuzz.com.
You can refer "101 ways to promote your next blog post" by Kim Roach of Buzzblogger.com for more such ideas.
Mobile Responsiveness:
More recently, Google has officially announced that their mobile searches are exceeding desktop searches in the United States, Asia, and Europe. Taking this seriously, marketers should focus on how to leverage this situation to attract more traffic on mobile devices with mobile optimization. Amongst all others, mobile responsiveness has become a major challenge to get out of the Google penalty radar.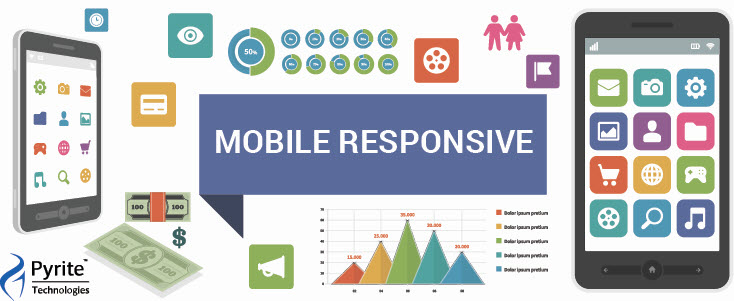 Google rolled out its mobile-friendly update on April 21, 2015, impacting websites which are not mobile-friendly. This significant new mobile-friendly ranking algorithm was designed to give a boost to mobile-friendly pages when searching for a particular query on Google's mobile search results.
Non-mobile-friendly websites will gradually lose their rankings on all the keywords or phrases and sometimes will be pushed out of Google without mercy. Though the impact of the ban is temporary, it is very important to make responsive changes to your website for a quick recovery. Google is still not clear when they might release another update, but we doubt it will happen until next year.
Make sure your web development team optimizes the website for multiple screens and make sure it loads faster than the desktop version. Moving forward, Bing has also introduced the mobile responsive update, which might roll out in the next few months.
Few Important Points to Remember: 
Make your pages load in under 2 seconds on mobile devices. Especially on Android, Apple, and Windows devices.
Add deep linking to your mobile app to improve the keyword rankings on mobile searches.
Use structured data markup for knowledge graphs, which can power prominent answers in search.
Make sure the overall user experience on your mobile device is amazing.
Refer to Google's "Mobile SEO: Avoid common mistakes" on mobile websites.
Pass the Mobile-Friendly Test by Google. Fix all the issues mentioned by the tool if your website has failed the test.
Identify your website mobile ranking keywords through Google webmaster tools (search queries) and track them through tools. SEMRush, and Moz are now providing mobile keyword tracking with all their packages.
Check and compare your desktop vs. mobile traffic in Google Analytics by adding an advanced segment in the reporting section.
Hire a professional development company to get your website mobile responsiveness today! In case your company is a startup, it shouldn't be too expensive to get a freelancer from ODesk or Freelancer.
Quality Backlinks:
A search engine that doesn't consider backlinks as one of their ranking factors would have been far less complicated. Unfortunately, backlinks are pretty much the most important factor for ranking a keyword. And yes, quality backlinks are tough to earn!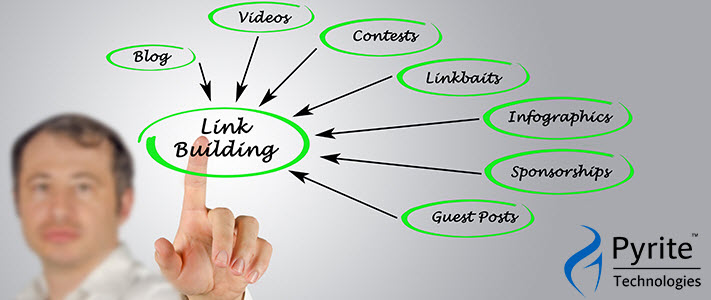 Of all the SEO we do, it's only the backlinks which matter the most to any client in the digital marketing industry. So why are backlinks so important? Well, the answer is quite simple! Google considers quality backlinks as their most serious ranking factor to rank any website on a particular keyword or phrase.
Earlier, this concept was misunderstood by a lot of SEO experts and marketers, who spammed the whole Internet with unnatural low-quality backlinks like directories, bookmarks, web 2.0, article submissions, and guest blogging from irrelevant websites to rank their keywords on Google. This made Google launch their Penguin algorithm to decrease the search engine rankings of websites that violate the Google webmaster guidelines.
Nowadays, earning a backlink from high-quality websites can be done via guest posts, high-quality article submissions, and directories, but the chances of getting them approved are very small. To avoid the wait, many SEO experts follow the content outreach program, which helps them earn natural backlinks in the form of the article mentions and sources. Amongst all tools, Ninja Outreach does the best job in reaching out to the right people at the right time.
Other than this strategy, you can attract links by creating linkable assets like high-quality content, case studies, and white papers, which drive high-quality natural backlinks to your page automatically. All you have to do is to create good content and reach out to the best influencer to link back to your website. In some cases, your industry experts link back to your website without any special requests, but only if the content is extremely fascinating.
To understand more about how to earn quality backlinks, we would recommend you to refer the linkbuildingbook.com by Paddy Moogan!
These are the five most important ranking factors to follow while ranking your website on top of Google. Remember that Google doesn't let people know their actual search engine ranking factors for many reasons. So let's follow all the guidelines given by Google to stay away from unwanted penalty updates.
Photo Credits: All the above images are purchased from DepositPhotos.com.