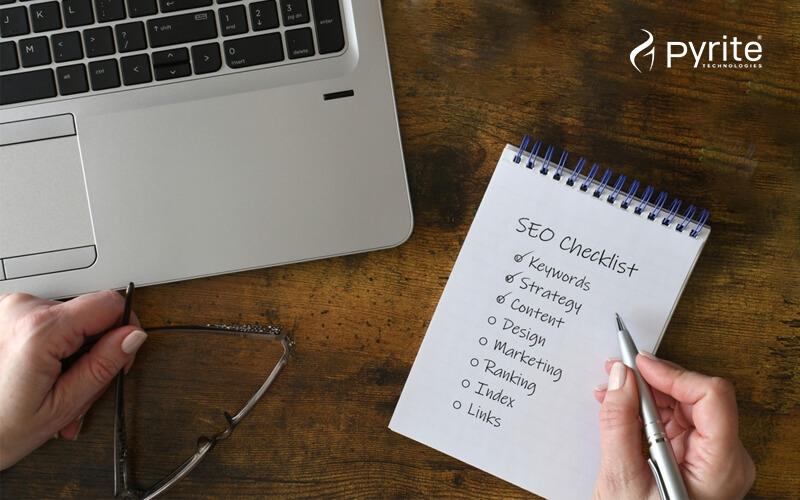 Search engine optimization is not a new concept. It has existed since search engines became the choicest option for increasing website searches online. SEO provides a steady stream of quality traffic to your online channels, be it a website, blog, or others, and boosts their online visibility. This enables your pages to appear at the top of every keyword-specific search.
The on-page SEO algorithms have changed significantly in the last couple of years. Therefore, knowledge about changes and their impact on the website rankings and your business is imperative to beat the competition and stay in front and square of your prospects' eyes.
On-Page SEO Trends and Changes for 2023 – A Brief Overview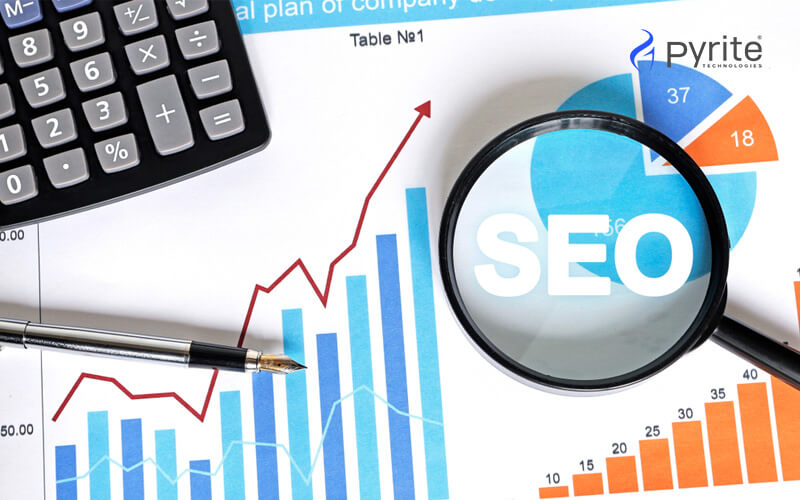 Search engine optimization services remain important, enabling businesses to optimize their site pages and get an edge on crawling ability and higher rankings in Google search results. However, the search engine giant keeps updating the algorithms to generate more accurate and quality user search results. In the same light, enterprises should watch for changing SEO trends and search patterns for more excellent website traction.
Page Speed Insights and Web Vitals
In 2023, Google emphasizes the importance of page speed insights and core web vitals besides quality content as essential tools for monitoring and improving website performance.
E.A.T to E.E.A.T
The popular search quality metric, the E.A.T. acronym, was extended to include 'Experience' to evaluate the first-hand, real-world experience of the writer with the topic discussed.
Focus on the Audience, Not the Keywords
Google has rolled out many updates, especially for on-page SEO content, to ensure readers get accurate and reliable answers online. Hence, the next update is also for content, focusing more on audience-centric topics against keyword-targeted copies.
Who is the Author?
The search giant is set to wage war against auto-generated content pieces ranking high in the SERPs. Hence, the emphasis is on the creators' authority and experience. Therefore, digital marketers and agencies should create author pages and link them with their social media accounts to prove authors' authenticity. Including author bios in blogs and articles is another way of matching the new algorithm.
A.I. and Automation – Digital Assistants
With the advent of automation and A.I. tools for SEO and content, enterprises can expect a change in search results. These tools can be and should be optimized smartly to match Google's quality standards.
More Featured Snippets
Google is adding more featured snippets and search features like 'People Also Ask' to improve the website C.T.R.
Lesser Crawling; Sustainable Computing
It reduces the frequency of crawling web pages to keep up with the company's climate goals. Reduced crawling conserves computing resources, but this change might delay Google's attention to new website changes.
Building Topical Authority
Topical authority in SEO is different from domain authority. The former is judged by the quality and uniqueness of the content pieces, while the latter is all about the technicalities like link building. Google and other search engines prioritize websites based on the topics and content to handpick potential sites for topic-related keyword rankings. The topical SEO strategy ensures the website becomes a thought-leader for one or more topics and emerges as the go-to site for users looking for related information. Automatically, their rankings are boosted by search engines.
Keyword Clusters
Keyword clusters are groups of words/phrases representing search terms with similar purchase intent. These clusters are clubbed together into themes aligning with your website content. A single cluster comprises a core topic and several smaller and related subtopics that drive the reader's journey back to the primary topic. The concept aligns with how users search the same page in different ways. And it allows on-page SEO experts to identify a set of relevant and related terms for further optimization and ranking.
Python for Better SEO
Python, a powerful programming language, leverages advanced technologies to automate repetitive problem-solving tasks for SEO. The tasks extend from URL mapping to analyzing internal links, researching keywords for categorization, clustering, and tracking to optimizing websites and improving their global performance, and a lot more.
Given the above-mentioned updates, enterprises should start optimizing content and incorporating all on-page SEO elements from the beginning for better search rankings.
Let's understand which topics are attracting more eyeballs in 2023 to plan your next content strategy.
Top Searches Trending on Google for On-Page SEO 2023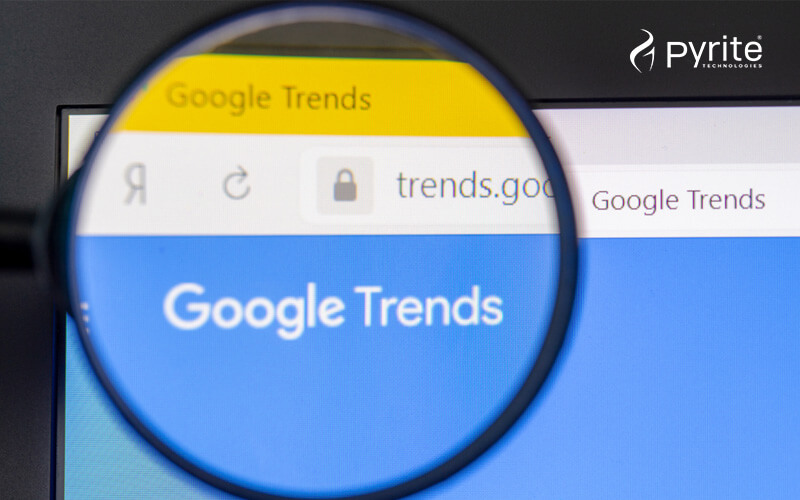 High search volume in search engine optimization is a measurement metric evaluating the total number of users searching for a particular query. It reflects the monthly average of a top-searched keyword in a specific location. Hence, search volume shows the number of actual searches for a specific keyword, not the number of unique people searching it.
On-page optimization experts must consider search volume as it reflects the popularity of a query and an estimated figure of potential search traffic your website will draw if it ranks for the keyword. Obviously, the outcome will depend on whether or not the said keyword is relevant to your niche and drives value to your business.
And ideally, marketers should focus more on highly searched keywords with low search competition rates for better results.
As of March 2023, the most searched queries on Google are 'YouTube' and 'Amazon,' followed by 'Facebook' and 'Google.'
The Importance of Embracing Trends and Search Volumes in SEO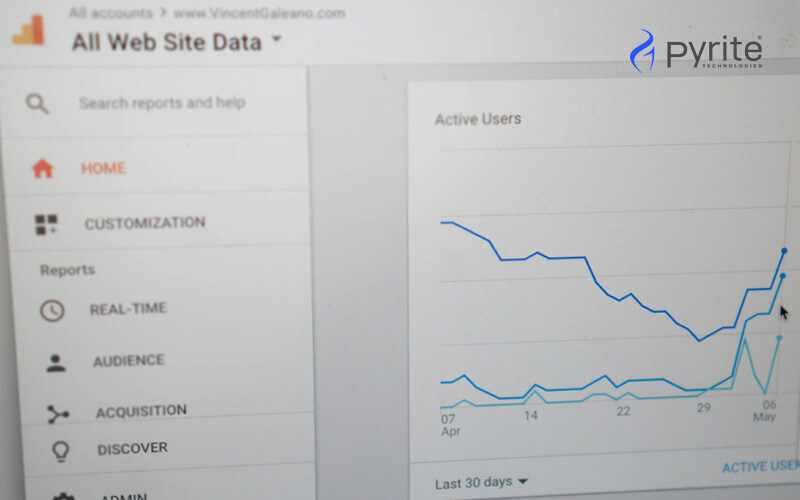 Much like software or a mobile update, Google updates are major algorithm changes rolled out by the search engine occasionally to improve search results quality and relevancy. Unfortunately, these sudden alterations can dramatically affect a website's rankings or SEO visibility.
On the other hand, keyword search volume, also known as query demand or popularity, dramatically impacts the search engine result page features, rankings, document count, and rankings.
Hence, both are equally important to optimize on-page SEO for your website rankings. Therefore, a continuous marketing practice of closely watching the evolving trends and keyword search volumes would provide the right arsenal to combat the heavyweights in your industry. With an edge over competitors, your website stands a bigger chance of appearing prominently on Google page one results. Therefore, on-page SEO techniques are critical to boosting your business's online visibility and sales. So, ignoring the updates or frequently searched topics/keywords would be a grave mistake.
And that brings us to the most crucial part – understanding what on-page SEO means for your business.
What is On-Page SEO?
The term' on-page SEO' refers to a website or a specific web page optimization for higher site rankings on the SERP for queries related to your target keyword. This drives more relevant traffic to that page or pages. In addition, on-page SEO elements enable search engines like Google and Bing to analyze the whole website and its content, so they are easily identifiable whenever a query related to your site is searched. With the latest SEO updates being rolled out daily, Google is trying to understand a searcher's intent better and drive search results specific and relevant to the latter's needs. Usually, on-page SEO factors allow owners to optimize those aspects of your website under their control via various tricks and techniques.
The Importance and Benefits of On-Page SEO in 2023
Given the rising market competition, on-page SEO has become more critical than ever. It allows search engines to analyze websites and their content and boost the site's visibility for searcher's queries after determining their relevance to your offerings. In order to enable search engines to understand and rank your website for highly searched keywords, your website should be optimized according to the latest practices used by Google, Bing, and others. And since organic search is the dominant source of trackable web traffic to nearly 53.3%, on-page SEO optimization remains a premier position as a significant contributor to the ROI from digital marketing strategies, with relatively low-cost and long-term benefits.
Speaking of its benefits, on-page SEO has its fair share, including the following ones mentioned below:
1) Ranking sites higher in the SERPs
It is easier said than done. This is because just doing your on-page SEO right will not be enough to attract eyeballs. You must create unique and quality content and optimize blogs/articles using on-page SEO techniques. These two steps will eventually culminate in higher website rankings.
2) Enabling the website to get noticed
Undoubtedly, the main objective of creating a website is to gain attention from prospects. In order to win their undivided attention, search engine bots should be able to notice, understand the context, and crawl web pages, index and rank them among other pages offering similar services like yours.
3) Improving local search for services
This tool is considered one of the best practices to obtain higher local visibility and reach for your website. And this helps drive more leads and sales to your local physical outlet.
4) Boosting the website's organic traffic
Efficient SEO strategies also help improve advanced rankings, crawl rate, and CTR. This way, your website attracts more organic traffic without spending much on marketing to promote your website and pages.
5) Increasing the chances of conversions
On-page SEO helps drive quality organic traffic to your website, boosting excellent user experience and scaling higher rankings in Google. This results in a higher conversion rate, more sales, and improved earnings.
6) Enhancing click-through rates
Creating meta titles and meta descriptions is integral for online SEO to obtain a better click-through rate positively and supports higher ranks in search engines. It also enables more clicks on your posts by website users.
7) Speeding up page loading time
By leveraging exceptional HTML coding and other fundamentals of on-page SEO on web pages, the site's loading speed will be improved, boosting the website's rankings.
8) Creating brand awareness
Obviously, higher rankings and website exposure on search engines provide a substantial increment to your brand's value. On-page SEO marketing strategies elevate rankings of the site's content and pages on Google and other search engines, thereby building the brand's equity. And structuring good brand equity implies promoting your company and driving more sales.
On-Page SEO Vs. Off-Page SEO – Key Points of Difference
As the name suggests, on-page SEO involves every strategy executed directly on the page that is being optimized. This can include improving the content and context of the pages or adding high-intent keywords. Contrarily, off-page SEO refers to efforts made on your website or with other sites to boost page rankings via backlinking, listings, social promotion, guest posting, PR activities, and many more.
On-page optimization focuses on improving those aspects of your website under your control, wherein off-page SEO concentrates more on promoting the website or your brand on the web. Unfortunately, this is something you need power over.
Simply put, the former builds a website appealing to users and, ultimately, to search engines. But on the other hand, the latter helps with brand exposure and gradually builds trust and loyalty among prospects and your content's authority.
On-Page SEO Vs. Technical SEO – How do They Differ?
As stated earlier, on-page SEO elements allow you to implement changes for optimization directly to the web pages. But technical SEO directs your attention toward improving the site's source code, sitemap, speed, security, structured data, and other aspects to elevate user experience.
Technical SEO focuses more on ensuring the website is running correctly and visible to allow search engines to quickly discover the site, crawl and organize web pages for indexing and display in search results.
Even though an on-page SEO improves the site's visibility and organic rankings, technical SEO is critical in developing a website good enough for the former to drive optimum results. The latter creates an XML sitemap, optimizes the site's architecture, speed, and URL, audit content, and adds schema markups, 301 redirects, breadcrumbs, and the robots.txt file.
Contrarily, the former creates fresh content, optimizes metadata, images, head tags, and keywords, and structures web pages for better organic results. However, both are equally important for the website to reap the benefits of search engine optimization.
The Basic Elements of On-Page SEO and Their Importance
The most basic concepts of search engine optimization, like keywords, HTML tags, page titles, and mobile friendliness, fall under on-page SEO. All these elements work together to improve the website's crawling and indexing ability on search engines. Furthermore, these techniques elevate user experience and improve the chances of recommendations as the best websites for information seekers. Hence, delighting your site's visitors is the primary objective.
1) High-quality page content
Your website's content should be unique, specific to the topic, and high quality. With the latest google update on quality content, SEO professionals must avoid using AI-generated pieces, mass producing, or outsourcing on various sites. Today, the preference is given more to user experience with knowledge-based quality content rather than for ranking in search engines.
2) Page titles
Page titles are critical for on-page SEO as it directly impacts Google's algorithms and how the search engine understands the content for page ranking. Therefore, a change in page titles will affect the website's rankings on search engines, visibility, and traffic for the primary keywords.
3) Headers
Header tags or heading tags separate headings and subheadings on a webpage to rank in order of their importance. Headers inform Google about the page's context, improving the web page's readability and SEO.
4) Meta descriptions
A meta description tag provides users with general information about the page with a short, relevant summary. Meta descriptions work like a sales pitch convincing users about the page's relevancy and providing answers to what they are looking for.
5) Image Alt-text
Image alt text improves user accessibility by describing what the image represents to visitors. It also enables search engine crawlers to do their work for on-page SEO optimization.
6) Structured Markup
Structured or structured data markup is important for search engine optimization as it allows search engines to understand the page, products, and the whole website. This assists search engines like Google in evaluating the web page's relevancy and boosts its appearance on specific search results.
7) Page URLs
Page URLs includes keywords describing the web page's context and demonstrating its SEO-friendliness. URLs are minor ranking factors search engines use to determine the page's relevance to a search query. URLs also give weight to the overall domain authority of the website.
8) Internal Linking
Internal links are links connecting one page to the other on the website. Users and search engines leverage internal links to navigate the entire website to look for relevant content.
9) Mobile responsiveness
Responsive website design can easily fit any device's screen size using the same code to adjust multiple devices of varying screen sizes, displaying the same content as the desktop view. Mobile responsiveness elevates user experience and aligns with their device conveyance.
10) Site speed
Page loading speed definitely affects SEO results for a website. It is a direct ranking factor known as Google's Algorithm speed update. In addition, site speed positively or otherwise impacts bounce rates and the site's dwelling time. Ideally, a website's loading speed should be at most three seconds.
Three Primary Categories for On-Page SEO Elements
The main on-page SEO elements usually fall under three primary categories: HTML, site architecture, and content. Each element plays a dominant role in the site's search engine optimization.
HTML elements
HTML elements usually refer to those parts mentioned in the source code: for example, the source code for any page visible in the browser. To look for the source code in the Google search engine, navigate to the top menu item, go to 'View,' and click on the 'Developer/View Source' option.
The HTML category includes the following key elements:
Title tag – Title tags refer to the clickable headlines one sees on the search engine result page. It is embedded in the HTML code.
Meta description tag – These tags provide page descriptions within search results snippets, usually following title tags.
Heading tags – These tags structure the web pages for readers and search engines. These tags form the core of the content and assist crawler bots to understand what the page is about.
Image Alt-text – The primary objective of image ALT text is image indexing. It enables users to understand what the image signifies when it is not visible.
Schema markup – It basically enhances snippets by adding rich features and attributes. These tags provide additional information about different types of web pages and enhance SERP snippets for users.
HTML5 semantic tags – These elements best describe the components of various pages. The components are described in an easy-to-understand, standardized way.
Meta robots tag – This tag changes the rules of engagement between the website and the search engine. By using such tags, website owners can easily create some ground rules for crawling and indexing of their web pages.
Canonical tag – These tags prevent the occurrence of duplicate content.
Site architecture elements
A website's architecture usually oversees how each web page is arranged about the other. It provides the site's hierarchical structure and enhances its usability for humans, making it crawlable for search engines. With a logical infrastructure, search engine spiders can easily crawl through the content for indexing. Internal linking is an added attribute enabling search engines to locate all web pages and their content and develop an accurate picture of the site's overall purpose. This establishes topical authority, helping generate site links for a better user experience. The critical elements of a site's architecture would include the following:
Website taxonomy – This allows owners to categorize web pages to prevent unaccounted content
Navigation menu – The navigation menu provides a snapshot of the site's information hierarchy.
URL structure – A simple URL structure reflects the website's hierarchy and signals the search engines about the topical connectedness of pages within the site.
Internal links – These links help users and search engines to navigate their way around the website and understand the interrelationships of web pages.
Breadcrumbs – Breadcrumbs are links appearing just above the page's title, enabling users to track the path they took to navigate their way to the page.
XML sitemap – The file listing all the site's URLs and specifics of how they are relatable is what defines an XML sitemap. This, further, provides the metadata about each URL and when it was last modified. A sitemap acts as the table of contents, allowing users to locate pages that were not visible through internal links or navigation menu.
Content elements
Content is the building block of digital marketing and is considered an important element in on-page SEO. Google prioritizes high-quality, reliable, and compelling content in its latest helpful content update. This alteration would enable users to find exactly what they are looking for. There are crucial elements to consider while optimizing content strategy for search engine optimization, as stated below:
Title tag – Title tags are crucial elements for on-page SEO. Ideally, using the target keyword in the beginning of the title tag carries more weight in the search engines.
Page URL – The page URL is one of the first elements attracting user attention; hence, it should carry the focus keyword, keeping it short and concise, and separated using hyphens. Page URLs gives users an idea about the page context.
Meta descriptions – Even though meta descriptions have no direct impact on page rankings, they do matter in on-page SEO optimization. Hence, a compelling yet concise description with the target keywords helps improve click-throughs and eventually drives more traffic.
H1 tags – Heading tag or H1 tag is primarily the heading of the page and is considered a major ranking element. It should be able to describe the content in a few words.
Keywords – Using target keywords accurately is a skill content writers develop because over-stuffing them in contents could hurt page rankings and brand reputation.
Images – Blog posts using relevant images perform better in search engines than those contents without images. Use the target keyword in the file name of the image, image title and ALT tag to indirectly influence traffic generation to your site.
Internal and external links – Both these links are crucial in on-page SEO as they signal Google or other search engines that your website is worthy of citation.
Elucidating the Importance of Content in On-Page SEO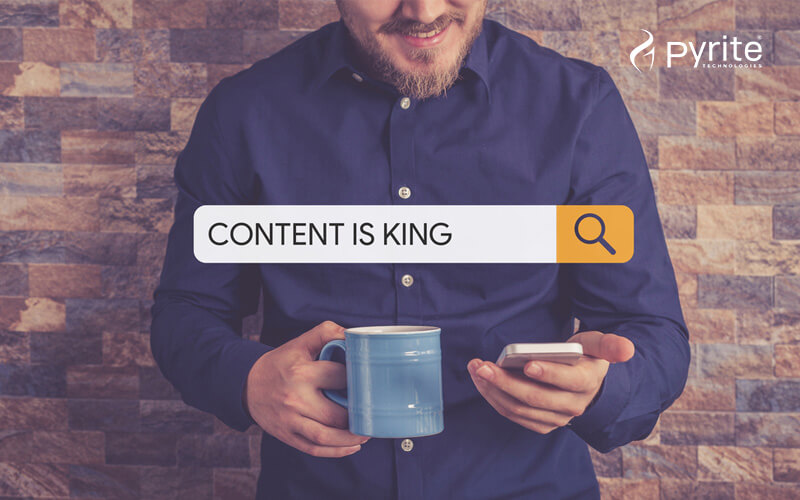 Constant content optimization is healthy for on-page SEO. It improves organic search visibility, website rankings, and drives traffic to its site. The whole purpose of creating high-quality content is to provide users with relevant and thought leadership information. And, that is exactly what Google intends to do with its content-related algorithm update. Therefore, it is of high value to search engine optimization. So, for Google to boost rankings for blogs and articles in order of their usefulness and relevancy during user search, the posts need to be optimized according to on-page SEO metrics. High-quality content unleashes the full potential of search engine optimization and offers a handful of benefits, including the following list:
Generate high CTR – Quality content can generate high CTR, which is important for high website rankings and clicks.
Generate quality backlinks – Thought leadership content pieces draw quality backlinks from good DA websites, increasing the site's credibility and trust.
Incorporate relevant keywords – Quality content is the best way to strategically use the relevant keywords, allowing your brand to compete with others from the same industry for SERP rankings.
Provide a great user experience – SEO provides quality content and relevant information, with a good architecture that allows users to easily navigate the site for greater experience.
It is a known fact that SEO and content cannot perform in isolation – both need the other to perform, driving positive results for the brand and its website. Hence, great content is equivalent to higher website rankings.
The Role of Keyword Research in Content and On-Page SEO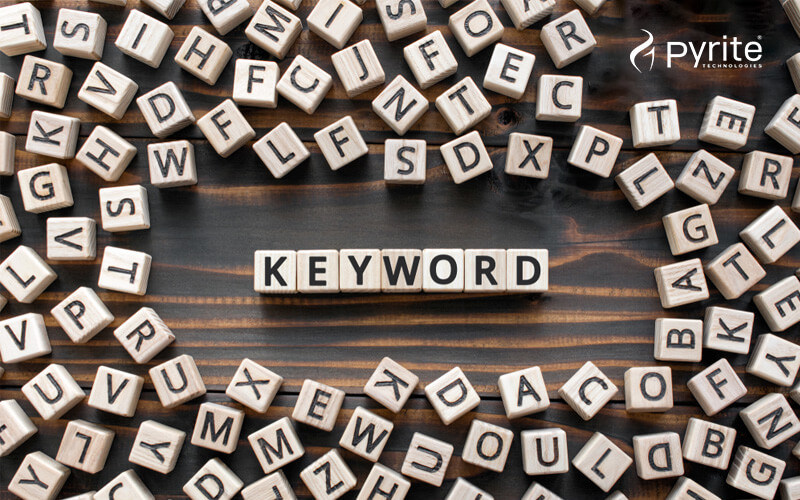 Keyword research is important for on-page optimization. Hence, conducting a thorough analysis and choosing the most appropriate keywords would increase the chances of boosting website rankings for highly searched topics. And high rankings in search engines are best for driving website traffic and promoting products/ services online.
The keywords embedded on the website define your business and what you sell. But the number and quality of keywords used in content and web pages allow search engines to determine the position of your website in search engine results pages. As a result, it will enable business prospects to find your site or services on search engines quickly. Therefore, a website should speak the same language as your users when searching the Internet for your business's services.
How to Do On-Page SEO?
On-page SEO is more than merely adding a few keywords to web pages. So, in order to get this right, owners should understand how Google and other search engines work in ranking websites.
Google spider bots crawl pages to assess content on the web
The search engine uses on-page SEO factors to determine page context
Finally, the platform decides to index the page or pages for easy accessibility via Google Search
Of course, the entire process is more challenging than it sounds, and there's no guarantee that every page will be indexed or visible during search results. However, a few tweaks here or a couple of changes there in the SEO marketing strategy might do the work.
On-page SEO is a continuous, time-taking process requiring patience and constant monitoring of how pages perform. But the following checklist will be the perfect guide to get you started on this.
On-Page SEO Checklist – An Essential Guide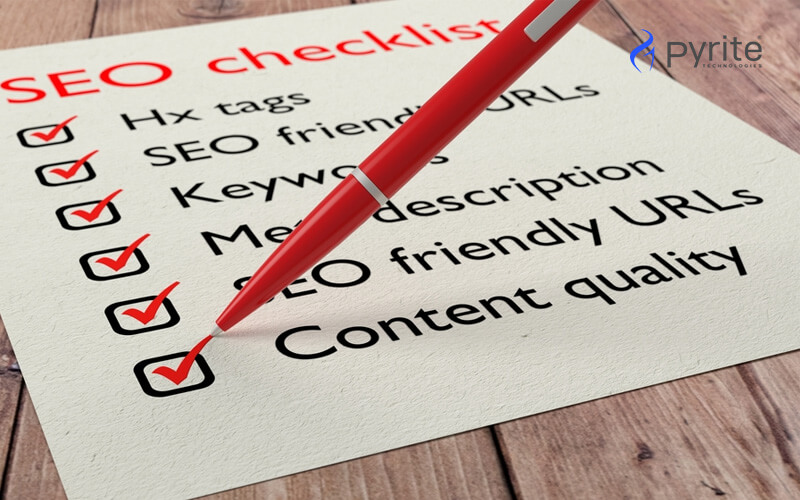 The following factors are fundamentals of on-page SEO, known to impact a website's position on search engines the most.
Site niche – Choosing a niche is an important step in creating a new website. A niche makes it easy to create buyer personas for targeting and gives direction to your SEO initiatives.
Domain name – It represents the context of your website.
Site hosting – It is a determining factor in site load speed.

Shared hosting
VPS/dedicated hosting
Special providers
WordPress hosting

Build your site – Websites with an SSL certificate installed stand a better chance of ranking higher on Google SERPs.

WordPress
WYSIWYG site builders
Static site generators

Keyword research – It is the process of identifying keywords relevant to your business and website.

Google keyword planner
Reverse engineer competitors' keywords

Structure site navigation for on-Page SEO – It makes your site easily crawlable for Google and accessible by users.

Breadcrumbs
Structure website content, blogs, and articles
H1 tags with keywords
Meta tags with keywords
H2 and H3 tags for content structure
URL structure with keywords
Table of contents
Custom images and embedded videos
Numbered H2 tags for listicles

Images and graphics – They increase the engagement rate of your website content and are considered an important dwelling factor for users.

Image Alt tags
Descriptive file names for images
Title tag for images
Optimize images for size

Structured data markup – It is a standardized format for providing information about a page and classifying the page content. It boosts your page CTR.
Open graph tags – This allows developers to control how your pages would look like when shared on social media.
Broken links – Identify broken links and fix them to provide a stellar experience when users are navigating through your website for more information.
Internal links – This also helps with site navigation, assisting visitors to find more information about your services.
External links – Outbound links from high DA. sites build website authority and boost ranking on search engines.
Social media icons – Icons allow users to find your business on social media, connect with other visitors, and increase your following.
Blogs – Well-researched blogs on trending industry-related topics help improve your website's authority and credibility, while building trust among your prospects.
Kindly note that some of these points are meant for beginners aspiring to launch their websites. If you already have a website, then jumpstart to keyword research.
Role of an SEO Agency – How Do They Help?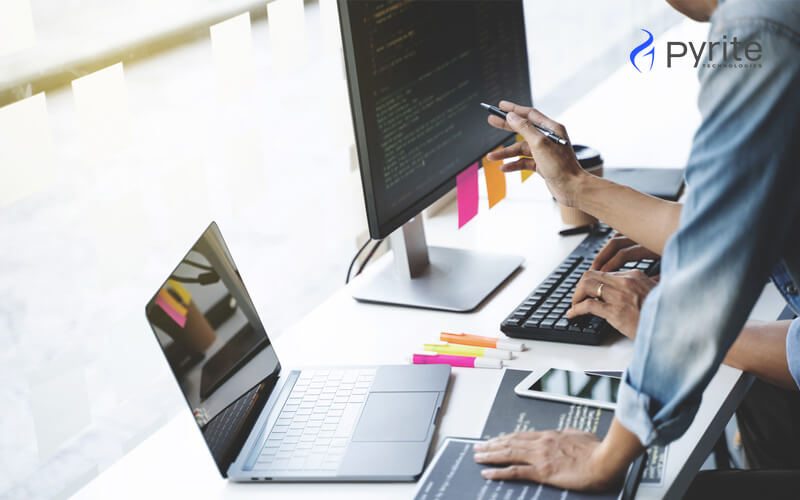 Search engine optimization is a branch of digital marketing focusing on increasing website visibility in organic search results. And the whole strategy requires market and competitor analysis, relevant keywords, content creation and optimization, and continuous website performance monitoring. Even though the process sounds simple but in reality, winning the top spot in every search engine result page for specific keywords can be more challenging. The reasons behind the complexity of off-page and on-page SEO today would be rising competition and increasing market volatility, frequently altering customer buying behavior, and decreasing product lifecycles. In addition, the market is spoiled for choices, and one mistake can change the game for your business. Hence, trusting SEO professionals' years of experience and expertise would be the wisest investment decision.
An SEO agency works as an extended team, strategizing and executing deliverables on your behalf, driving traffic, sales, and revenue for your business. The perks of working with a digital marketing agency with over ten years of experience, like Pyrite Technologies, are immense. The following is a list of benefits you should consider before hiring an expert for your online business.
A complete site audit – A website audit identifies technical nuances and scopes for improvement. It lays the foundation for a meaningful SEO strategy. Auditing might be tricky, and for an inexperienced person, unearthing granular issues is not an easy task. As they say, a few things are best left to experts. Getting an expert's complete site audit would be more valuable.
Adequate keyword research – Keywords are an integral part of on-page SEO, but finding the ones irrelevant to your site might end up attracting penalties from the search engine. There are many factors to consider while fetching high-intent phrases, where to implement them, and when and how. This task requires expert guidance and years of practice – available at your fingertips with an experienced agency working by your side.
Industry expertise and experience – The above-mentioned points show that knowledge and experience matter. With over ten years of driving organic traffic and building brands in the digital market, agencies like Pyrite could easily crack the code of online marketing and unlock the full potential of on-page SEO.
The efficiency of services – They bring their knowledge and expertise to easily understand technical issues on your website and readily offer solutions to amend them. They are highly skilled in providing the best SEO strategy in alignment with your business objectives and long-term goals more efficiently.
Access to resources and market trends – An SEO agency has the market know-how, resources, and various tools to improve your website rankings, look for highly searched keywords related to current trends, and optimize content for higher rankings and website traffic.
Customer service and continuous support – As stated earlier, an on-page SEO is a never-ending endeavor. It requires constant monitoring and revamping strategies to gain maximum output for your business organically. This is where a professional marketing expert can help. An SEO agency works as an extended team for your company, keeping a close watch over how your website performs, how the market changes, and what kind of updates Google brings to adjust strategies accordingly. Further, it can easily identify issues and provide timely support regardless of how granular they are.
Reports and analytics – An SEO agency will always generate reports, analyzing the overall performance of your website pre- and post-changes. You will also get access to such reports and analytics to understand how your website has improved in terms of organic performance and where more changes are needed for better results.
Reviewing the Future of On-Page SEO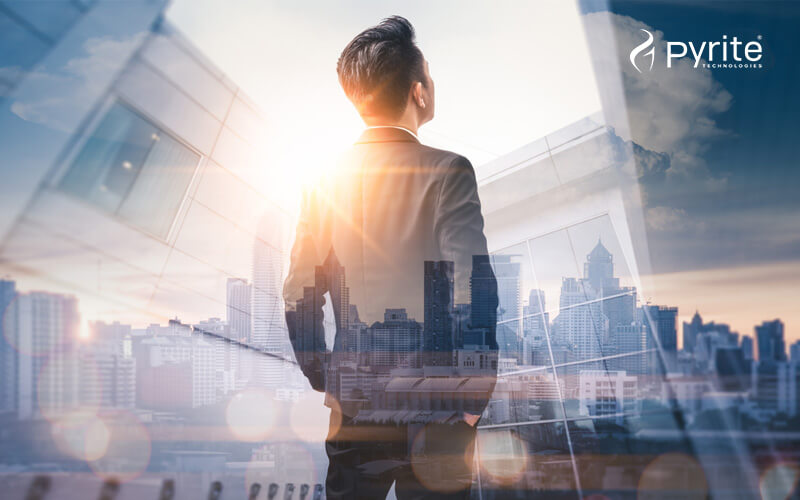 Since Google is motivated and driven to improve the user experience, its latest updates are throwing a challenge for SEO professionals. Today, on-page SEO is no longer about catching the eyeballs of the masses but more about finding relevant answers to your searches. Therefore, putting the customer's needs first should be the starting point in your SEO journey. That being said, the SEO industry has always been in flux, and the recent changes in search engine algorithms point to a future where modern technologies like AI and Automation are expected to play a significant role.
AI and Automation tools have broader applications in on-page SEO, including the following ones:
Keywords and anchor management – AI analysis tools identify anchor text usage, keyword variations, and semantic keywords instantly.
Content creation and analysis – AI tools like ChatGPT have been used to spin content and ad copies for writers in no time. Despite Google's attempt to fish out AI-generated content, the tools are still leveraged extensively to curate high-quality, relevant content, matching users' queries, with a bit of help from content writers.
Traffic and ranking growth analysis – Tools such as Ranking Analyzer can easily predict and timely warn professionals about ranking issues growth and provide corrective measures automatically.
Predict rankings – AI tools would be leveraged to analyze various influencing factors and predict their impact on your website's organic rankings.
Search engine algorithm analysis – AI will analyze your website and identify potential red flags that could lead to a penalty. Such insights could be utilized to execute the necessary changes to your website before they arrest Google's attention.
Monitoring and analyzing competition – Constantly monitoring competitor activities online is essential for your website to stay ahead of them. AI can do the heavy lifting for you by catering to the needs of this daunting task.
These are a handful of examples of cutting-edge technologies making an actual difference. And, as per experts' opinion, the future of SEO will likely be dominated by voice search, mobile and local SEO, long-form content, user intent, and increased use of Artificial Intelligence in the search industry.
The Final Takeaway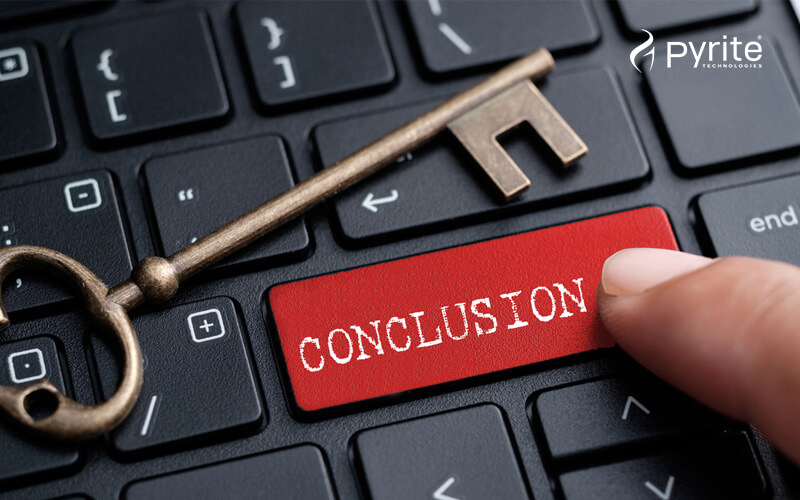 The fundamental role of on-page SEO is to ensure your content exists on the search engine results page and your website stays visible, more importantly, relevant in the eyes of your prospects. But of course, one time website optimization doesn't necessarily mean you have perfect and fully functional online footage. A constant reviewing and auditing of page contents is required to keep them up to date. This blog will serve as an essential guide helping you in your long stride towards creating the ideal site for knowledge and services for your prospects and drive revenue to your business.
FAQs
What is search engine optimization?
Search engine optimization (SEO) is the generic term referring to the entire process of optimizing websites to improve their rankings and visibility on search engines. It covers technical, content, on-page and off-page practices to align web pages with a search engine's ranking algorithm. This enables users to easily discover websites during their searches.
How does on-page SEO differ from off-page SEO?
On-page SEO focuses on elevating the content quality and optimizing them using highly searched keywords and appropriate titles to boost visibility and engagement. On the other hand, off-page SEO covers all efforts taken outside the website to increase the site's rankings, improve domain authority, and attract quality backlinks from other sites.
How does on-page SEO differ from technical SEO?
On-page SEO focuses on improving the website content. Contrarily, technical SEO concentrates primarily on the site's overall performance, from speed, crawlability and indexability to other technical aspects that power the exceptional navigation experience of website visitors.
Does my business need on-page SEO?
In order for any business to expand its market reach beyond local/national borders, they need to leverage the power of search engine optimization. And on-page SEO plays a dominant role alongside off-page and technical SEO
What are the important website ranking factors on Google?
Google's primary website ranking factors would be high-quality content, mobile-first, page experience, page speed, internal and external links, and on-page optimization.
Does social media impact my on-page SEO?
Social media doesn't directly impact On-page SEO; hence, it will not influence a site's SEO rankings. However, posts with directable links on these platforms will extend the brand's exposure.
Does duplicate content impact my site's rankings?
Duplicate website content can easily dilute the ranking potential of any single page. This will definitely hurt Google's rankings.
What is PageRank?
PageRank measures the importance and relevance of website pages. It is another search algorithm leveraged by Google to rank websites accordingly in popular and related search engine results pages.
What is link building?
Link building is an SEO marketing tactic aiming at drawing valuable links from high DA websites back to your pages. It is directly connected to the authority and reliability of your site's content and helps gain higher rankings on search engines.
Should I focus more on getting backlinks
Both content and backlinks are equally important in on-page SEO. A link strategy will drive more visitors to your site, while quality content will help grow your audience, build their trust, and ultimately generate conversions.