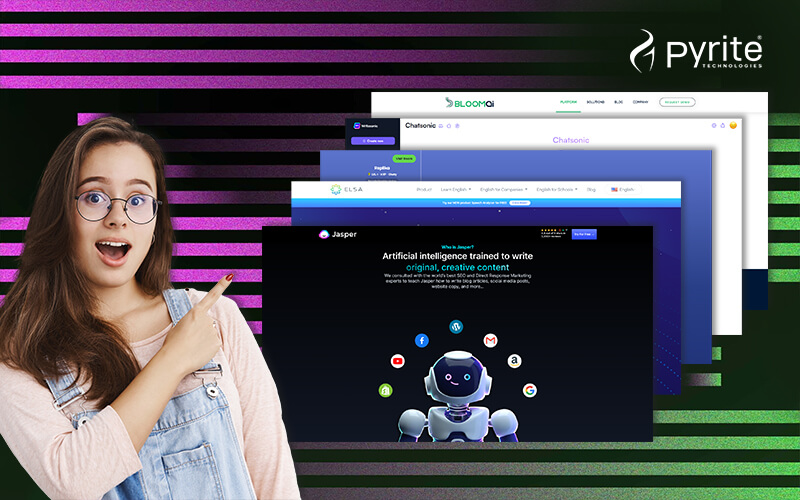 Elon Musk and Stephen Hawking have expressed their doubts about Artificial Intelligence and its capability to outsmart humans, eventually endangering the entire species. Even though modern technology has been replacing humans with recurring, time-intensive tasks, it has done absolutely nothing to validate the shared concerns of many experts like Tesla's CEO. Contrarily, Artificial Intelligence and its extended capabilities have benefitted humans in many ways. Hence, research continued to expand the power of AI tools beyond the basics of finding common errors in the program and rectifying them. Today, it is making great strides, with Artificial Intelligence chatbots and generative AI programs creating art, videos, humor, fake news, and even stirring controversies on social media. ChatGPT is one such AI tool that has recently captured a lot of eyeballs.
Artificial Intelligence (AI) bots and their capabilities – Evaluating the positive impact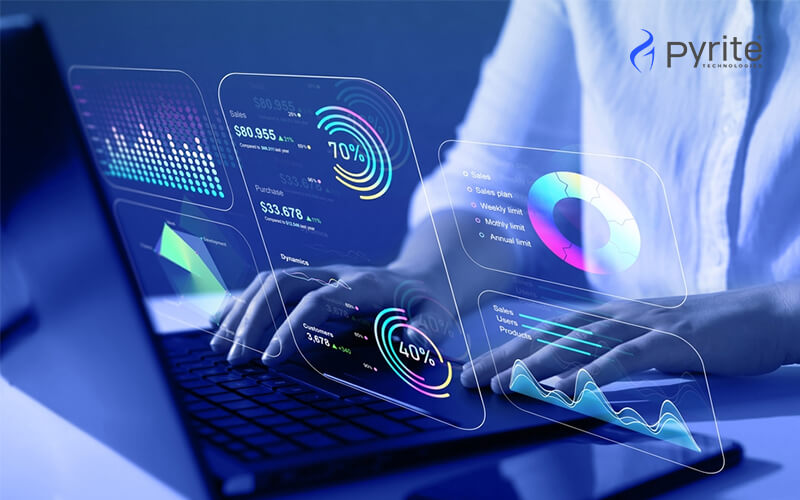 There's no doubt that risks always follow technological developments. Unarguably, AI tool has been misused in creating alternate realities with fake news. There's no second-guessing that AI has penetrated human lives and captured data via smart applications. But, AI has proven effective in more ways than one when coupled with human intelligence. AI can boost user productivity, efficiency, and creativity when leveraged adequately and help optimize time and resources effectively.
Interestingly, chatbots are known to handle entire conversations nearly 69% of the time, with response rates as high as 40%. These AI tools have helped approximately 55% of businesses generate high-quality leads. Needless to say, chatbots have penetrated every industry across the globe. But then, online retail stores have the highest chatbot acceptance rate. In fact, studies show that chatbots will drive consumer retail sales to $142 billion worldwide.
AI bots are capable of automating 68% of service calls and saving 30% of customer support costs. These tools are already boosting productivity and improving customer engagement with their round-the-clock service. And they have become one of the significant catalysts powering business growth.
These positive features are best exemplified by various AI-powered tools, virtual assistants, and the most recent advent, ChatGPT.
ChatGPT – A Brief Overview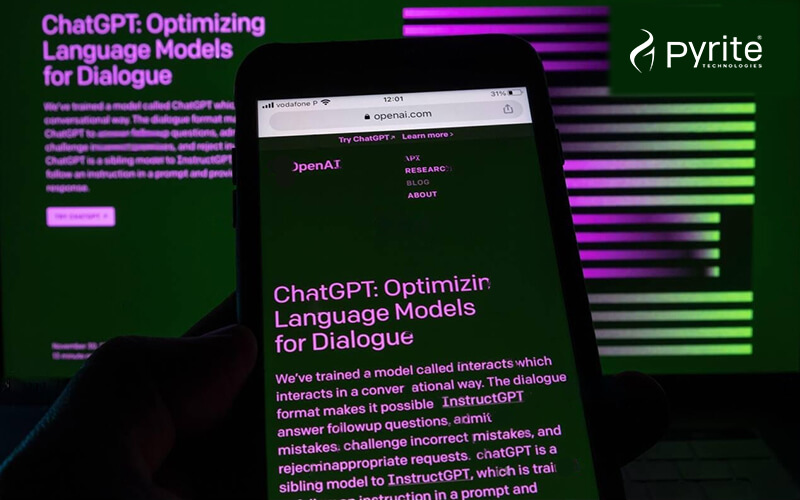 Open AI, a research firm with a core specialization in Artificial Intelligence, has recently introduced a smart chatbot for public testing. Dubbed ChatGPT, this AI chatbot has been extensively trained to carry out human-like conversations with users. It also has extended support in writing code for websites faster than a human programmer.
This Artificial Intelligence chatbot provides human-like responses to user input and creates programs for websites and applications. ChatGPT has enabled virtual assistants to offer a human touch through genuine interactions, thereby improving customer engagement manifold.
ChatGPT might be the most advanced virtual assistant, but it is definitely not the first of its kind.
Artificial Intelligence Chatbots – a few interesting facts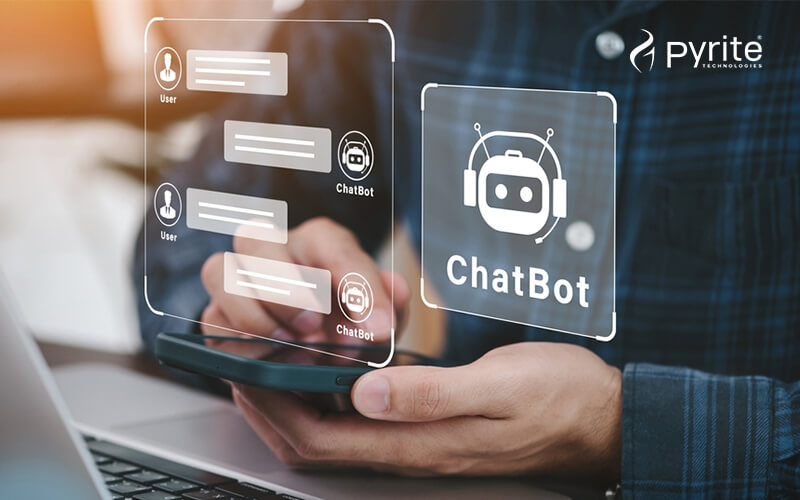 Here's an interesting fact – the first ever AI chatbot was programmed in the 1960s, even before personal computers came into the picture. However, chatbots were commercialized much later in the 1990s. Today, these AI/ML-powered bots are redefining customer services with empathetic and hyper-personalized responses to craft stellar experiences. They have stepped beyond the threshold of generating pre-defined responses to improve customer interactions for businesses.
Even though there are other lesser-known AI bots in the market, ChatGPT has successfully broken all records by garnering over 1 million users within a week of its launch.
But what happens when the tool is busy? Too much traffic often delays the bot's response to user commands. In a similar scenario, enterprises can always turn to other bots that are perfect alternatives to ChatGPT.
Top 57 ChatGPT alternatives to consider in 2023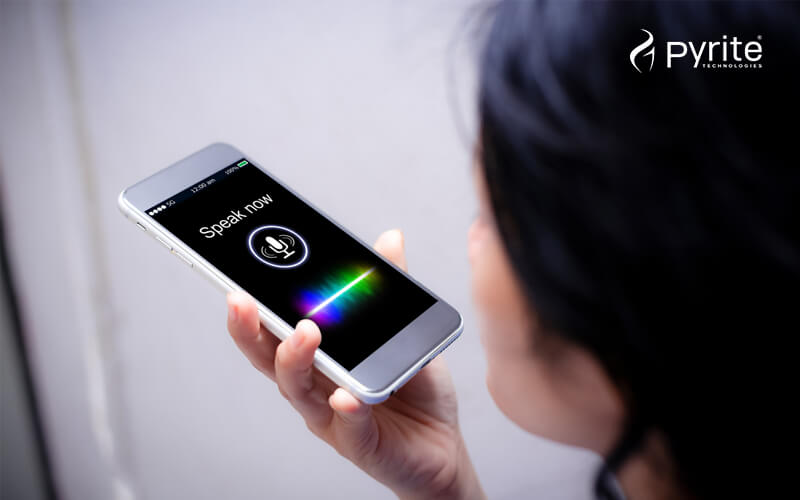 Since AI chatbots are expected to do more than merely reply to customer queries, here is a list of the top 100 AI tools to match your myriad business expectations.
1. Finta – a Mighty Fundraising Copilot
Finta is a fundraising AI tool that creates meaningful investor interactions using AI-personalized email scripts. It automates end-to-end workflows and drives CRM funnel forward. With its help, enterprises can easily set up their pitch deck, privately share invitation links to investor prospects, track CRM, and improve sales pitches. Further, Finta allows owners to accept investment fund transfers and do much more securely.
For more details, check Finta For Fundraising
2. Cleanvoice – Podcast Editor
Cleanvoice is a podcast assistant that leverages AI technology to remove filler sounds, stuttering, and other mouth sounds from the audio recording. In addition, its algorithm supports multilingual accents alongside shortening long silences to create engaging podcasts. As a result, Cleanvoice can create incredible podcasts in three easy steps, saving you time and effort from manual editing.
Learn more about the app. Visit the link Cleanvoice AI
3. Podcastle – an Intelligent Tool for Broadcast Storytelling
Another podcast assistant tool, Podcastle, allows studio-quality recording, powerful editing, and seamless exporting from a single platform. This web-based application supports multi-track editing simultaneously while enhancing audio quality in a few clicks. Further, Podcastle can convert text to speech, remove background noise, and accommodate group recordings hassle-free.
For more information, visit Podcastle
4. ChatSonic – Generating Factual Responses
This practical go-to conversational AI tool provides factual and up-to-date responses to user queries. With the help of advanced AI capabilities like Machine Learning and Natural Language Processing, ChatSonic shares detailed summaries of recent events, trends, and everything happening worldwide. Since it streams data from Google's knowledge network, the information shared by ChatSonic is usually accurate and reliable.
Learn more about ChatSonic; click on the link ChatSonic
5. Jasper – AI Tool for Writers
Jasper was formerly known as Jarvis. Unlike the AI assistance from the film 'Iron Man,' Jasper focuses on spinning content. This AI writing software tool can write headlines and churn content based on the topic fed into the system by the user.
For further knowledge, visit Jasper
6. ProProfs Chabot – Crafting Human-like Conversations
ProProfs chatbot has been around for quite some time, successfully marking its way up in the top 100 list for AI tools. This easy-to-build customizable chatbot provides sales support by churning leads and scaling sales. In addition, it can book appointments with prospects on behalf of the sales team and offers automated customer support 24×7.
Learn more about its features and benefits; visit ProProfs Chat
7. Freshchat – a No-Code Chatbot
Like ChatGPT, this AI assistance has helped businesses craft intelligent conversations with clients/customers. Freshchat has assisted the sales, marketing, and support teams improve their customer relationships with unified and contextual conversations and elevated customer engagements.
Learn everything about a no-code chatbot; visit Freshchat
8. Flair.AI – a Designer Tool for Branded Content
Flair.AI gives your brand and its products a refreshing look with its embedded templates. It can best describe the scene surrounding your product visually and create an appealing factor that easily attracts wider attention on social media. Furthermore, with its smart prompt recommendations, the tool can create incredible ad images in under 60 seconds.
Start creating ad images; visit Flair
9. Illustroke – Sketching Vector Illustrations
Yet another image-creating tool, Illustroke, can efficiently deliver stunning vector illustrations from text prompts. So start drawing something unique for your products and expand your brand reach on digital media.
Learn more about the app. Visit Illustroke
10. Beatoven.AI – an Intelligent Music Composer
The name says it all. This AI assistant is an intelligent music composer that creates customizable royalty-free music to match the changing scene and mood of the video/podcast. There are numerous genres of music and matching mood to choose from, and compose your tune in four easy steps. Start adding a musical note to narrate a story in your style.
Become a music composer. Start with Beatoven; visit Beatoven.ai
11. PatternedAI – Painting Patterns for Every Surface
You can be a mandala art expert, but your patterns will fail to compete with the myriad styles generated by the PatternedAI tool. With just a few suggested keywords, this AI tool can generate unlimited designs, unique and customized for your product. Furthermore, these patterns are royalty-free; hence, they can be used as many times as possible.
For more creative patterns, visit PatternedAI
12. Stockimg.AI – a Skilled Illustrator
Be it a wallpaper or book cover, logo or illustration, poster or a masterpiece on a canvas, Stockimg.AI can create them within seconds, quite like a pro. The images are stunning, unique, and customizable to your preferences.
Create masterpieces with this app. Visit Stockimg AI
13. Copy.AI – AI Content Assistant
This tool can give tough competition to writers by churning blogs ten times faster, generating engaging emails, and writing higher-converting posts. This tool can assist bloggers, writers, and marketers alike.
Check out Copy.AI for creative copies.
14. CopyMonkey – Listing Optimization Expert
CopyMonkey is an AI-powered Amazon listing optimization expert that boosts your product ranking on the first page. Then, it places all the related keywords in your Amazon listing and scales its rank organically within seconds. It is also an expert copywriter used for crafting unique product descriptions in bullet points using keywords that customers are searching for. And its listing suggestions and copies can definitely drive your product sales beyond your predictions.
Get your products listed. Start with CopyMonkey.
15. Ocoya – a Social Media Genius
With the power of Artificial Intelligence technology, this chatbot assistant can easily create, auto-generate, and schedule copies faster than your in-house experts. As a result, Ocoya can generate copies for content marketing, advertising, and social media postings that work effectively to boost your presence and reach.
Be creative with your copies. Try Ocoya.
16. Unbounce – AI Marketing Tool to Grow Your Business
AI tools have extended capabilities beyond basic content writing, and Unbounce is a unique example. This tool is extensively used to generate high-performing landing pages that turn billions of visitors into leads, sales, and signups. It designs pages, writes copies, and optimizes them for more traffic.
Reduce your bounce rate. Start with Unbounce.
17. Vidyo.AI – Create Short Videos Instantly
Vidyo.AI helps users optimize their time and effort productively while shouldering the responsibility of creating viral videos in nanoseconds. It establishes short clips from long videos easily shared on social media guaranteeing more viewers and likes. With embedded templates, emojis, captions, and other features, your social media page can be redefined by Vidyo.
Create viral videos for more followers. Explore Vidyo.AI.
18. Maverick – Boost eCommerce LTV with Videos
ECommerce is all about providing hyper-personal buying experiences to end users. And Maverick is probably the best go-to AI tool for online stores when generating short personalized videos for buyers to boost the platform's LTV. Maverick allows users to call out their customers by name without recording a new video for every buyer. To increase customer satisfaction, Maverick can deliver video messages via emails and support owners by creating branded video pages.
Learn more about this tool. Try Maverick.
19. Quickchat – a Distant Cousin of ChatGPT
Quickchat is powered by OpenAI, which performs quite like its cousin, ChatGPT. This tool can also indulge in human-like conversations to support customers, sales and HR teams, and clients during product integration and automate page live chat responses.
So, start your journey with a quick chat. Visit Quickchat AI
20. Puzzlelabs.AI – an AI-Powered Glossary
This AI tool brings clarity to your product listings with an intelligent glossary. You can use existing copies of your products and turn them into an informative glossary, helping your customers quickly understand your offerings. The AI widget can also be embedded into blogs or product documentation to define features linked to relevant content.
For further details, visit Puzzle Labs.
21. Replika – be Creative when Lonely
Replika is another ChatGPT alternative that boosts users' creativity, especially when they feel lonely. This chatbot responds to user text and continues conversations about various topics related to life, love, and other general issues.
Chat with your AI assistant. Visit Replika
22. FaceApp – a Free Photo Editor
This is quite a popular AI assistant that is available for free download on both Android and iOS platforms. FaceApp is a photo editor that best exemplifies the extended capabilities of an AI-powered app. And its features extend beyond photo editing. It can change facial characteristics and generate social media-ready images within seconds.
Explore other fun features. Join FaceApp.
23. Elsa – English Speech Tutor
Elsa, or English Language Speech Assistant, is an AI-powered language-learning app. It analyzes user speech and provides a set of assignments to help perfect their language fluency. This app is available for download from Android and iOS-powered smartphones and tablets.
Perfect your speech. Start with Elsa.
24. Socratic – a Homework Assistant for Students
Socratic is an intelligent student assistant, lending its help for completing complex home tasks. It sources information from Google to assist kids with school projects, ranging from arithmetic problems to cracking critical chemical equations.
Complete your home tasks faster. Take help from Socratic.
25. Bloom – a Multilingual Language Assistant
A team of more than 1,000 AI researchers created this open-source, multilingual language model. Bloom has a combined memory of more than 80 gigabytes, extensively trained on 176 billion parameters, 46 general languages, and 13 programming ones to assist users in every possible way.
Get expert assistance. Try Bloom.
26. Megatron Turing NLG – an Intelligent English Language Model
Megatron Turing NLG is one of the most significant language models trained on the NVIDIA DGX SuperPOD-based Selene supercomputer. It comprises 530 billion parameters to compete with the capabilities of ChatGPT. NVIDIA and Microsoft produced Megatron Turing NLG.
For more information, visit the site.
27. Landbot – no-Code Chatbot Builder
This fun, intuitive, and robust AI platform allows users to create chatbots of their choice and deploy them without any coding knowledge. In addition, this tool makes AI bots support live website chats and auto-generate conversations on WhatsApp and inside other apps to aid end-users in a personalized way.
Stay connected with customers. Try Landbot.
28. Salesforce – Contact Center Genie
Salesforce's contact center assistant can carry out human-like conversations to add a personal touch to your customer service. It is programmed to improve interactions and facilitate customer engagement to boost sales and revenue.
Get hyper-personal with your customer service. Apply for the AI chatbot from Salesforce.
29. Podium – a Tool to Generate more Sales
Podium uses advanced AI technology to auto-generate text messages and emails with sales offers and other related information. Further, it can boost reviews online and scale your website rankings on various sites, including Google, Yelp, and Facebook. Podium has helped businesses to generate more sales than their sales teams.
Time to boost your sales. Get started with Podium.
30. Rytr – AI Authoring Tool
Rytr, an AI authoring tool, is programmed to generate compelling articles using the right tone, style, and grammar. This AI writing assistant can easily complete lengthy essays in less than an hour without any help from a human.
Generate thought-leadership articles in seconds. Start with Rytr.
31. Soundraw – Compose your Music
AI-powered tool, Soundraw, allows users to compose their songs and create a personalized musical playlist royalty-free in seconds. Users have to choose their choicest genre, mood, and length of the song, and AI will add lyrics to customize musical videos.
Create your playlist. Try Soundraw.
32. Cleanup.Pictures – Retouch your Images
Image cleanup tools like the one mentioned here are quite in demand to increase social media followers. Cleanup.Pictures is a smart AI chatbot that removes unwanted objects, texts, or defects from snapshots and makes them social media-ready.
Make your snaps social-worthy. Start with Cleanup Pictures.
33. Resume Worded – Perfect your Resumes
Programmed by top recruiters, Resume Worded is a top-notch AI-enabled platform that creates hiring-worthy resumes, gives tailored feedback, and improves LinkedIn profiles. Win a chance to get noticed and hired instantly.
Get noticed for higher opportunities. Improve your resume with this app.
34. Looka – Build a Brand you Love
If you wish to impact your audiences with your brand, Looka is the right AI tool to generate unique brand logos that attract many eyeballs. It gets easier to tweak designs, play with colors and fonts, and style your brand the way you prefer. Looka will guide you to build a brand that sells.
Explore its other features. Visit Looka.
35. AI Photos – there's AI Support for Everything
From creating resumes to generating social-worthy images and planning a vacation to writing engaging copies, there's an AI assistant for everything. So, learn more about its various use cases and start creating. Visit the site.
36. Synthesia – Create Videos in Minutes
Synthesia is one of the best AI chatbots capable of creating videos from plain text in minutes. In addition, it can generate videos in 120 languages automatically, saving time and budget for companies.
Create more videos for your audiences. Start with Synthesia.
37. LaMDA – AI Tool for Zero-Shot Learning
LaMDA is a creation of Google that has revolutionized the field of natural language processing. With a dataset of 1.5 trillion words for pre-training, LaMDA supports BIG-bench workshops, program synthesis, and zero-shot learning.
38. Blender Bot 2 – an intelligent AI chatbot
Blender Bot 2 is a conversational AI prototype that has long-term memory. It can carry forward conversations like humans and generate responses for user queries based on the Internet, memory, and previous conversation.
Check out Blender Bot for more details.
39. Godel – Get Stellar Recommendations
Godel is based on Microsoft's 2019 DialoGPT project. It is task-focused and is quite capable of adding social and realistic elements to any discussion. Hence, Godel can simultaneously provide a restaurant recommendation and talk about sports or weather games to continue an engaging conversation, quite like humans.
Learn more about Godel. Visit the site.
40. Botsify – an automated chatbot platform
This automated chatbot platform allows users to create their own white-labeled AI virtual assistants to improve customer service and support. Botsify can also automate sales processes, generate quality leads, boost conversions, and craft incredible customer journeys.
Elevate your customers' experiences with Botsify.
41. Descript – a Podcast/Video Creator
Descript is a simple but powerful AI tool that assists users in writing, recording, transcribing, editing, collaborating, and sharing videos and podcasts on their behalf. It can also capture, edit, and share webcam recordings effortlessly.
Learn more about this AI tool. Visit Descript.
42. Otter.AI – Share Insights from Meetings
Otter works as an ideal AI assistant for attendees, helping them to easily record meetings, take notes in real-time, and share an auto-generated summary with others. Hence, attendees can focus only on the meeting without worrying about taking notes. Otter can take care of the same.
Attend meetings with your personal assistant. Get started with Otter.
43. INK – a Risk-Free Content Marketing Tool
INK is a useful AI tool for content marketing that promotes your brand story without the hassles or risks associated with it. And it protects your content from Google and other platforms penalizing AI-generated content. It creates texts and visuals, offers engagement optimization, and powers better conversion copywriting.
Create content without getting caught. Check out the application for more details.
44. Thundercontent – A ChatGPT-like Tool for Content Creators
This AI chatbot acts like ChatGPT and is used for creating content and copies other than conversing with users. As a result, Thundercontent is an ideal assistant for content creators, helping them to overcome creative blocks while generating unique and high-quality pieces in multi-language. With features like a clean-text editor, meta tags manager, and exportation tools, Thundercontent can spin publish-ready articles and blogs at lightning speed.
Generate creative copies faster. Start with this AI tool.
45. Pragma.AI – an AI Tool for Sales Support
Like others in the list, Pragma.AI is an AI chatbot designed to lend exceptional sales and support to an organization. It can perfect outreach messages, share prompt replies to customer questions, and communicate value propositions, benefitting customers and support teams.
Give your sales team the support they need. Join Pragma.
46. Murf.AI – Speak like Humans
This AI tool converts text into speech using human-like voice for rendering dialogues in podcasts, videos, and professional presentations. Users can find a voice matching every mood and creator persona. In addition, Murf allows generating voiceovers in minutes without the hassles or cost of hiring a professional voiceover artist.
Generate voiceovers like professionals. Get started with Murf today!
47. Stock AI – Generate High-Quality Stock Photos
Images generated by the Stock AI chatbot are usually of high quality that are shareable and eye-catchy simultaneously. Unlike Pinterest, Stock AI images are license-free and can be used for commercial and non-commercial usage but can't be sold without significant modifications.
Create high-quality images with Stock AI.
48. Lex – Unlock your Best Writing
Lex is a brand-new AI writer tool that generates quality content at record speed. By leveraging Machine Learning capabilities, Lex can understand users' writing styles and spins new content based on it. It is another smart assistant designed to help authors overcome their creative block.
Overcome your creative block. Get help from Lex.
49. Browse AI – Monitor Website Data
Browse AI is a trained robot that enables effortless extraction and monitoring of user data from any website. It can extract specific datasets and export them into a spreadsheet, monitor online data, extract data on a schedule, and share notification alerts on possible changes. In addition, Browse AI is a no-code tool requiring zero maintenance and accommodating faster set-up.
Learn more about this tool. Visit the site.
50. AssemblyAI – Transcribe and Understand Speech
AssemblyAI has an extensive use case, from speech recognition to speaker detection, speech summarization, and more. It amplifies conversation intelligence and improves call transcription accuracy. AssemblyAI is a perfect tool to double up customer counts for your products.
Expand your business reach with this modern AI application. Visit now!
51. Krisp – Speak with Confidence
This powerful tool enables sound video conferences by eliminating background voices, noises, and echoes from calls. With its incredible noise and echo cancellation capabilities, Krisp supports disruption-free meetings and interviews.
Let them hear you loud and clear. Switch to Krisp, a new AI tool for those who wish to be heard.
52. Lexica – the Stable Diffusion Search Engine
Lexica is a search engine created especially for downloading images and other creatives generated by artificial intelligence. Its aperture model can easily create powerful and realistic photos that are further used for personal or commercial purposes without credit.
Download realistic images. Browse Lexica.
53. PaLM – a Decoder-only Transformer Model
This dense decoder-only transformer open-source model provides datasets for multiple-choice questions requiring more extended responses to questions. This system is trained to process multiple datasets such as text, images, speech, and others.
Learn more about this AI model. Visit the link.
54. BERT – a Google-Designed Transformer Model
BERT is an AI tool that powers search queries on behalf of Google, generating contextual-based results. It is capable of producing results based on context and grouping related articles in carousels to help readers understand the whole story.
55. Chatfuel – Customer Support and Sales Automation
This is a no-code AI assistant platform that supports sales and customer services to businesses. Chatfuel allows users to auto-generate re-engaging messages to improve customer satisfaction and boost sales organically.
Fuel engaging conversations with customers. Switch to Chatfuel.
56. ManyChat – AI Tool to Power Chat Marketing
This is an AI chatbot embedded in Facebook/Instagram messenger to automate interactive conversations, boosting the brand's presence on social media. ManyChat enables businesses to step up their marketing efforts, engaging prospects and driving sales and leads.
Automate conversations with users. Get started with ManyChat.
57. Imperson – a Conversational AI Solution
This intelligent tool provides automated solutions to enhance the customer journey through conversations. Imperson helps qualify leads, handles complex product inquiries, and provides information in real-time with accuracy and speed.
Know more about Imperson. Visit the site.
Key Takeaways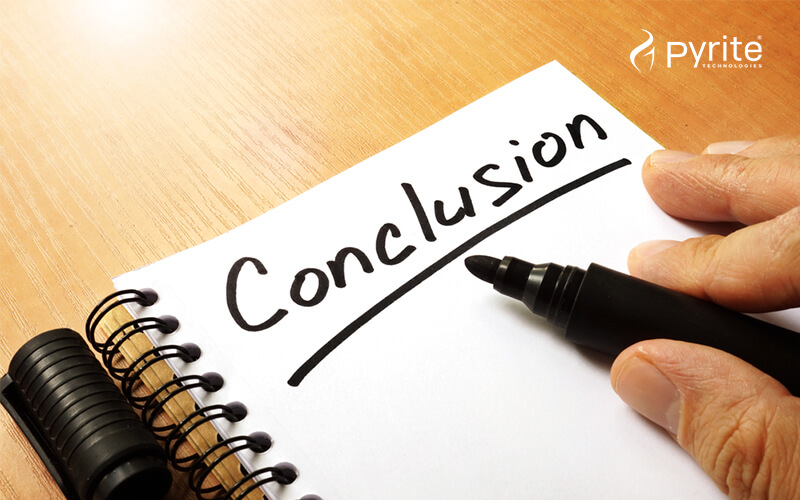 Artificial Intelligence chatbots have come a long way from mere virtual assistants to generating creative content for end users. And every chatbot application differs from its counterparts. Even though the world is currently talking about ChatGPT, other more efficient AI tools offer comprehensive use cases. So, let's not miss out on the actual AI revolution. Learn about the above-mentioned AI Tools that are more promising and better alternatives when ChatGPT is busy.